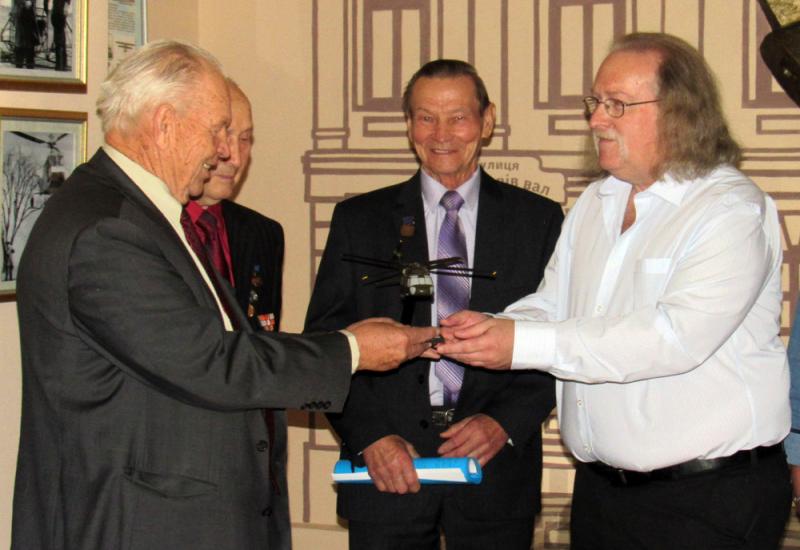 On September 28, 2018, the State Polytechnic Museum hosted a solemn event – the transfer of the model of helicopter models by the prominent aircraft designer Igor Sikorsky.
The ceremony was attended by the vice-rector of the University "Igor Sikorsky Kyiv Polytechnic Institut" Myhailo Ilchenko, director of the museum Natalia Pysarevska, president of the investment company, US citizen Christopher Nightingale, artist Svitlana Sevastyanchenko, her relatives, veterans of the Baikonur Cosmodrome. In the introductory speech, Oleksandr Boltenko, head of the Department of History of Aviation and Astronautics, spoke about the essence of the solemn event, presented the participants. Then Svitlana Sevastyanchenko told about the history of the appearance in Kyiv of these unique helicopter models, about Christopher Nightingale, as well as about his work of the artist.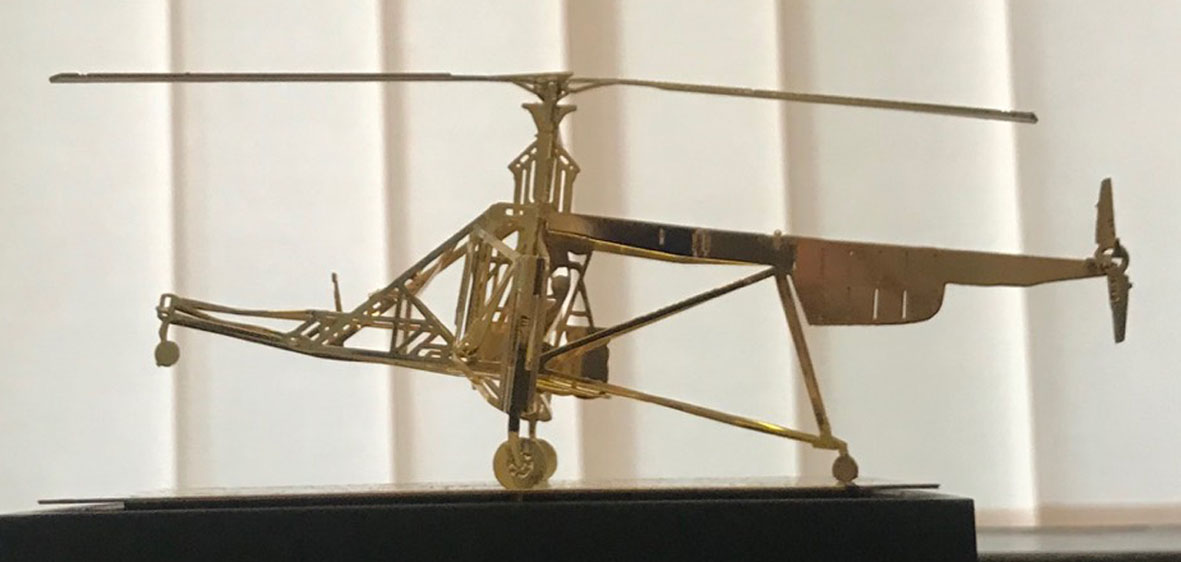 Christopher Nightingale spoke about his father, Jeffrey Nightingale, who was in a friendly relationship with Igor Sikorsky. While working as a vice president at an advertising agency, his father represented the interests of the firm Sikorsky in the media. Igor Sikorsky has repeatedly been to the Nightingale family, his children were very fond of him, and, according to memories, he told Christopher various stories. Igor Sikorsky thanked the father for his fruitful cooperation and presented his father with the unique model of helicopter VS-300, which was specially made for Jeffrey Nightingale. This is the model of the first helicopter, which launched their mass production. Another S-7 model, a helicopter designed for landing operations, was presented to Christopher by the Sikorsky family. All these years these models survived in the family as a relic and memory of Igor Sikorsky. But later, thanks to the friendship of Svitlana Sevastyanchenko and Christopher Nightingale, as well as the veteran of the Baikonur Cosmodrome, Anatolyi Yukin, Christopher agreed to transfer these models to the Polytechnic Museum, where an exhibition dedicated to Igor Sikorsky was opened. Svitlana Sevastyanchenko also presented two paintings on the space theme to the museum. Myhailo Ilchenko told about Igor Sikorsky's student years, his plane "Ilya Muromets" and his activities in the USA. Natalia Pysarevska expressed deep gratitude for the unique gifts.
Then the guests got acquainted with the exposition of the Department of History of Aviation and Astronautics, were pleasantly impressed by the rich history of the Kyiv Polytechnic and, in particular, the exposition of Igor Sikorsky.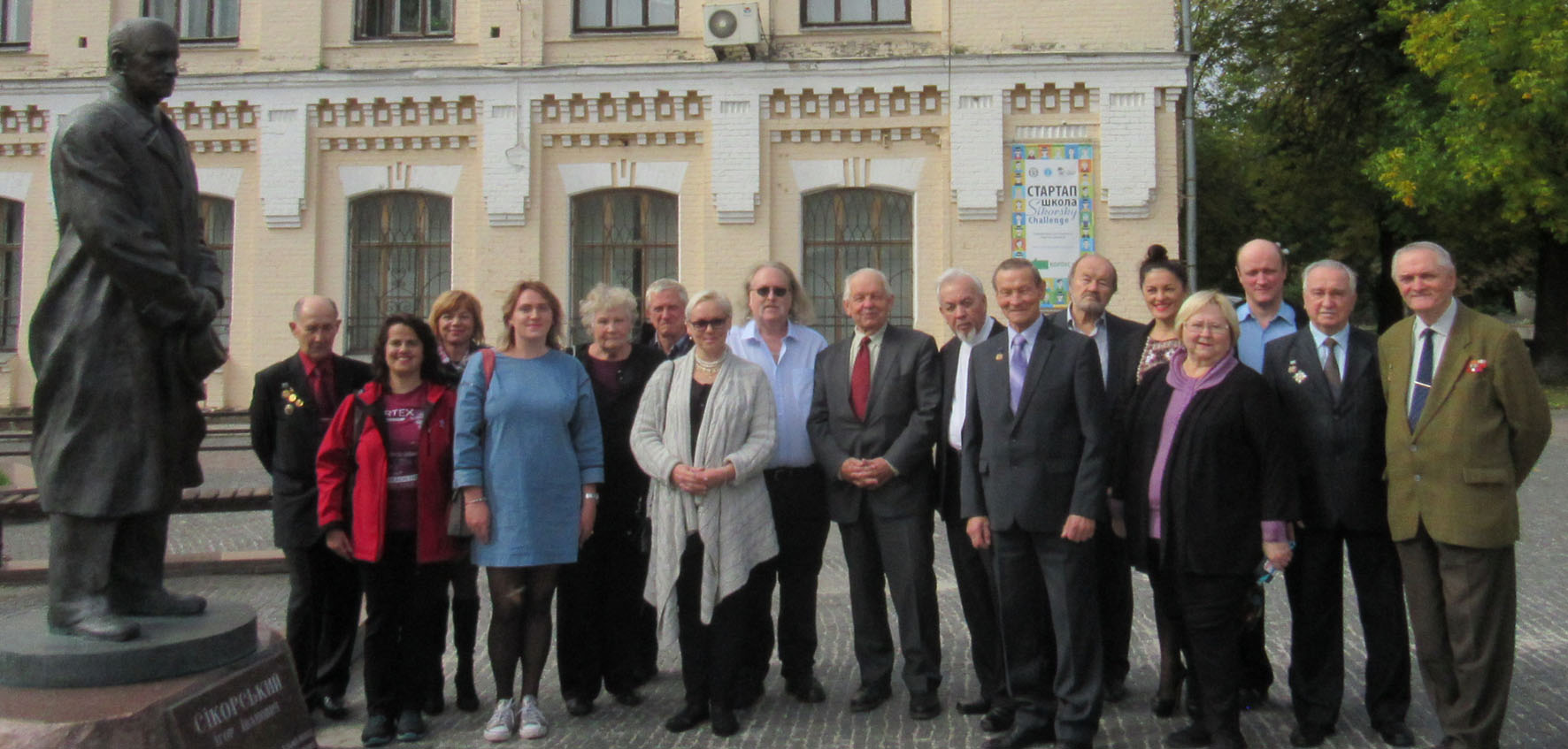 The guests presented a unique book telling about the women cosmonauts of the world (author Lidia Shcherbanyuk) and books with memoirs of veterans of Baikonur, direct participants in the launch of manned spacecraft, international stations "Luna", "Venera", "Mars". In memory of the guests were photographed near the monument of Igor Sikorsky.