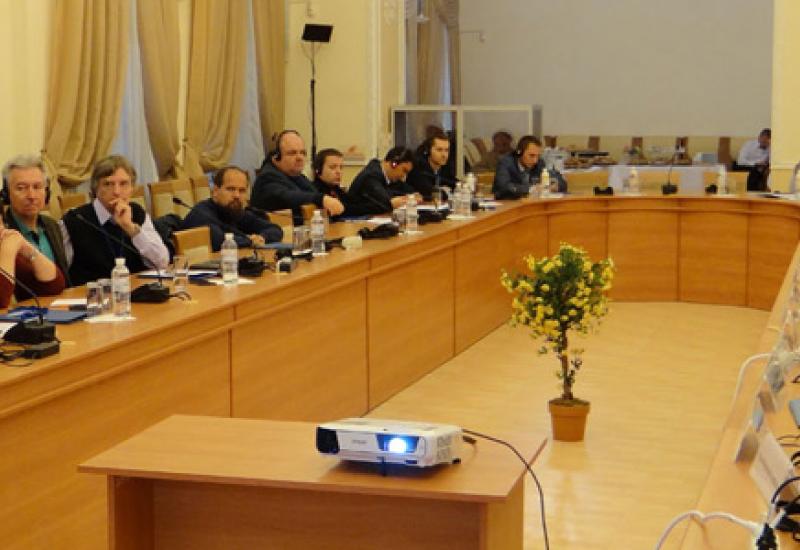 On September 24-25, Igor Sikorsky Kyiv Polytechnic Institute welcomed the participants of the Cybercrime Workshop and the CERT and Computer Security Incidents (CSIRT) collaboration teams. The event was organized and supported by the project team "Cybercrime @ EAP" in Ukraine.
The Cybercrime @ EAP 2018 project, implemented by the Council of Europe Board of Directors "Cyberècrime Programe"; it is dedicated to public-private partnerships in the field of cybercrime and electronic evidence-based enforcement. In Ukraine, this project has greatly contributed to the development of a regulatory framework for cooperation (procedural law and draft cooperation agreement).
The organizers of the seminar set out to promote state-private cooperation on cybercrime abusers and in the use of electronic evidence in the Eastern Partnership countries. So, among the participants were representatives of the Council of Europe, the Ministry of Foreign Affairs, the Security Service of Ukraine, the State Service for Special Communications and Information Protection of Ukraine, Igor Sikorsky Kyiv Polytechnic Institute and many other structures.
Participants had the opportunity to discuss topics such as the strategic approach to cyber-security and cyber-crime, the issue of the regulatory framework for cybersecurity, the issue of open source intelligence and threat analysis, best practice in joint operations with law enforcement, and many other topics and issues that represented interest for the present.