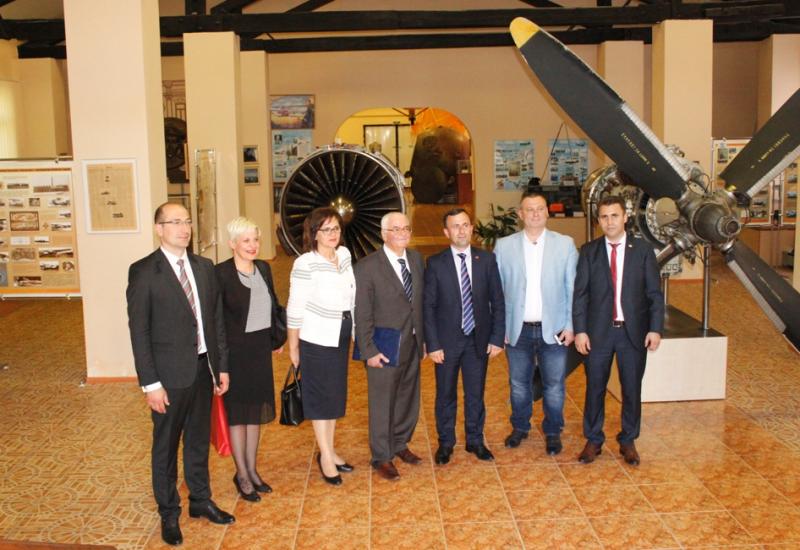 On May 29 Igor Sikorsky Kyiv Polytechnic Institute was visited by a delegation of parliamentarians from the Republic of Macedonia headed by the chairman of the Assembly of the Republic of Macedonia parliamentary group on inter-parliamentary relations with Ukraine Jovan Mitreschi.
The deputies of the highest legislative body of the Republic of Macedonia were accompanied by the Ambassador Extraordinary and Plenipotentiary of the Republic of Macedonia to Ukraine, Stole Zmeikoski, and the head of the Parliamentary Group of the Verkhovna Rada of Ukraine on Inter-Parliamentary Relations with the Republic of Macedonia, MP Andriy Shynkovych.
The guests visited H. Denysenko Scientific and Technical Library and the Alley of Prominent Designers, whose life and activities were connected with KPI, got acquainted with the exposition of the State Polytechnic Museum of Igor Sikorsky Kyiv Polytechnic Institute and met the leadership of the university.
The vice rector for International Relations and a corresponding member of the National Academy of Sciences of Ukraine Serhiy Sydorenko, deputy vice rector Yevhen Polishchuk and others took part in the meeting. Serhiy Sydorenko told the guests about the history and present of the university, as well as about the innovative activities of the students of Kyiv Polytechnic Institute. After the presentation, the participants of the meeting discussed the development of cooperation between the two countries in the educational sphere.
Photo: guests at the Igor Sikorsky Department of Aviation and Cosmonautics of State Polytechnic Museum.