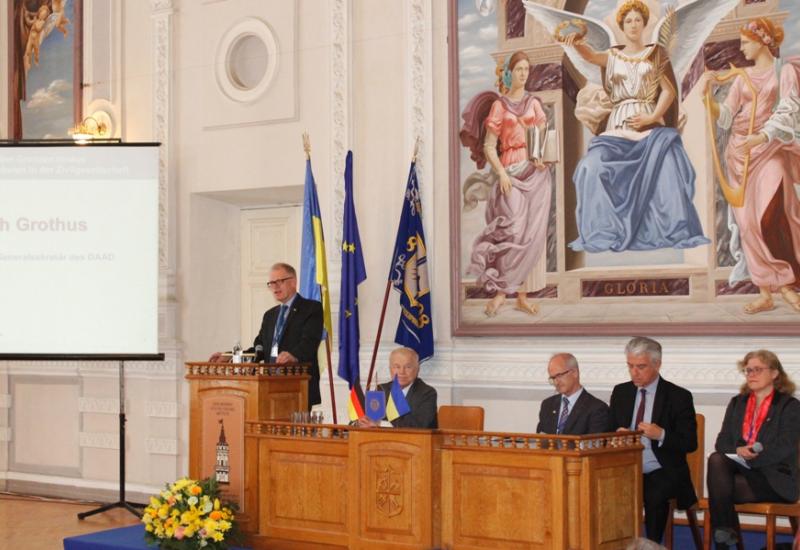 April, 20 in the Igor Sikorsky KPI began activities within the framework of the meeting of the former DAAD scholarship holders (German Academic Exchange Service). Topic of the Meeting "A Look at the Borders: The Role of Universities in Civil Society". The DAAD fellowship from all regions of Ukraine is taking part.
At the opening ceremony, the meeting was greeted by the first vice-rector of the Igor Sikorsky KPI, Academician of the National Academy of Sciences of Ukraine Yuriy Yakimenko, DAAD Deputy Secretary General Ulrich Grotus, Deputy Minister of Education and Science of Ukraine Yuriy Raskiewicz, Ambassador Extraordinary and Plenipotentiary of Germany to Ukraine Dr. Ernst Reichel.
After the opening, the participants work in the format of a panel discussion on "Academic mobility, brain drain, brain circulation".
The events will be held on April, 21st . They will take place in the form of three parallel workshops: "Education of the researcher", "Universities and economics" and "Language achievements in international programs".
In the photo: the participants of the meeting are welcomed by Deputy General Secretary of DAAD Ulrich Grotus