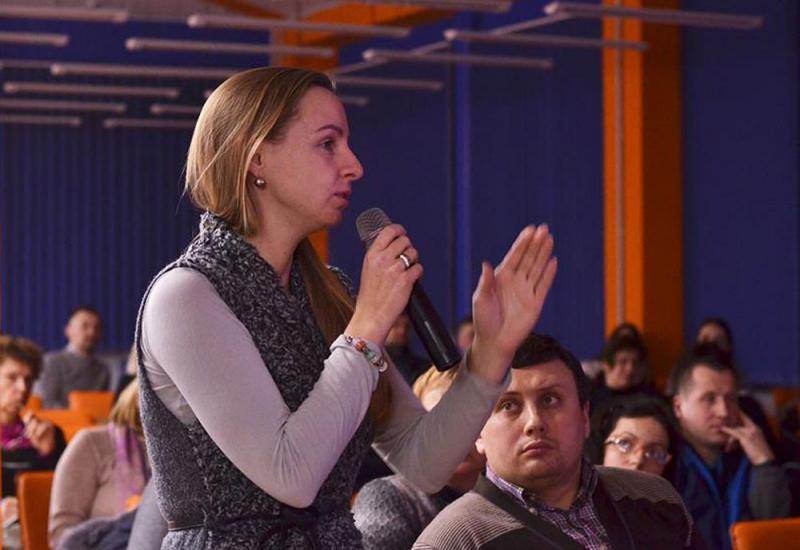 On February, 2, the 1st lesson of the School of community budget "Project realization: the purchase phase" took place in the students' space "Belka". The co-organizers were the Scientific Library of the Igor Sikorsky Kyiv Polytechnic Institute and the team of the Community budget unit. The youth media-platform "KPI TV" supported the event.
The main objectives of the school were to give clear and concise list of action for winning authors in the sphere of tender purchasing according to the project's budget; to present the information about corresponding departments – the contractors of the state finances, the defect act and codes assigning for Prozzoro tenders, about the changes in project's budget, and last but not least – the organizing of effective communication between the finance contractor and authors of the project.
The school's moderator was the co-coordinator of the Community budget, the counselor of the first deputy of the head of Kyiv city administration Sergiy Loboiko.