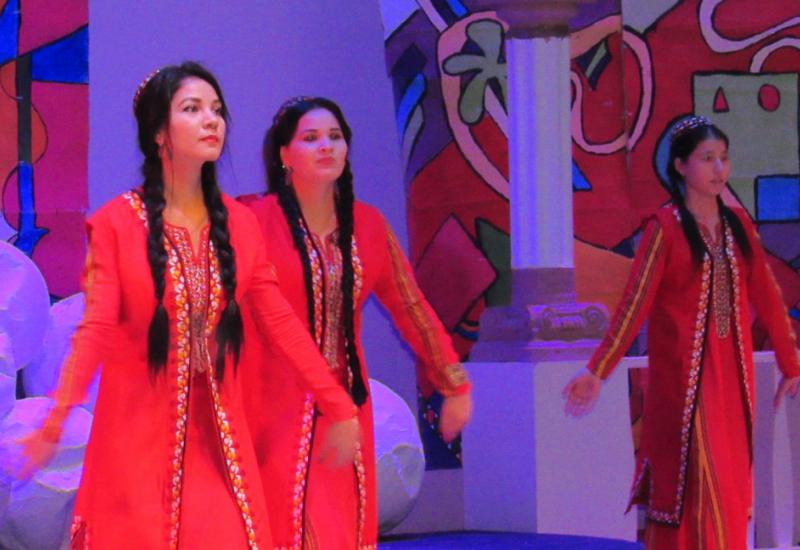 This autumn, freshmen "debuted" on the stage of the CCA(the Centre of Culture and Art) on October 19. "The debut of the first-year student" is an annual event of Igor Sikorsky KPI,which is intended to awaken and reveal the creative abilities of the freshmen. This year, the format of the event has been completely changed with the initiative of the trade union students, in particular the head of its cultural-mass department Maryna Nechitaylo .The Departments were not represented by individual participants, but a team. The bravest and most active were PTI (the Physical Technical Institute),ITS(the Institute of Telecommunication Systems) , CEF(the Chemical Engineering Faculty), FMM(the Faculty of Management and Marketing), EPEA(the Faculty of Electric Power Engineering and Automation) and FEL(the Faculty of Electronics), and more than 50 participants in total. Unfortunately, other faculties (institutes) have not joined this action, have not allowed their young colleagues to declare themselves.
The new format of the event also included new nominations. The winner of the competition was the Faculty of Management and Marketing, which has got the first place and the nomination "Incredible Students". The Second place has been earned by the Faculty of Electric Power Engineering and Automation with the nomination "Bright Smiles". The Chemical engineering faculty has been awarded with no less prestigious third place and the nomination "Crazy Daisy". The Physical Technical Institute has became the best in the nomination "Energy Stars". The Institute of Telecommunication Systems has received the title "Fancy People". And, in the nomination "KPI Creatives" the faculty of electronics was the best.
The third-year students of the Faculty of Management and Marketing - Dmytro Nefyodov and Oleg Witchenkowski were leading students that evening . For boys, this was a debut - the first time on the stage of the CCA in the role of leading! They coped brilliantly with this task. Without apparent excitement, with fun jokes and subtle "hollows" were guided by a student action.
The participants and viewers liked the fun and dynamic celebration in a new format. Indeed, in all rehearsals, students actively worked on their performances, which contributed to success. We hope that the following performances of the debutants will be as successful and that more faculties will join them, as it is known that capable students who study at Igor Sykorsky KPI show themselves not only in science and studies, but also in various fields of art.