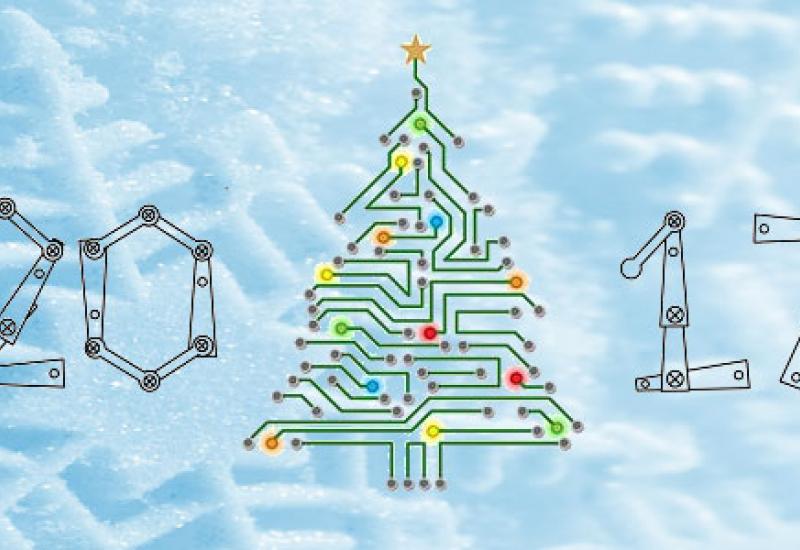 Dear colleagues, friends! Year 2016 passed into history. For Ukraine and our university it was complicated year, full of bright and various events. But at the same time, it brought us new accomplishments, new impressions and goals.
With remarkable difficulties our country continued implementing reforms in almost all fields of our life. However, reforming takes place under conditions of war in the east of Ukraine and each step towards development is steeped in blood of the best sons of our Motherland. So we all in university again and again remember of seven polytechnics that deceased for the freedom and independence of our country. Never forget them!
Among remarkable events of 2016 that will pass into the history of our university are: granting university with the name of prominent aviation designer and innovator of ХХ century, former KPI student, Igor Sikorsky; Forum "Lessons of Chornobyl for nuclear safety of the world" that prompted new stage of international cooperation in the field of nuclear safety strengthening not only in Ukraine but the whole world; Festival of innovative projects "Sikorsky Challenge 2016" that became essential component of national innovative space and a lot more.
But the main is that Igor Sikorsky KPI managed not only hold its position in education space of our country but increase its scientific achievements. Kyiv polytechnics became laureates of State Prize of Ukraine, Presidential Award of Ukraine for young scientists, Cabinet of Ministers Award etc. Our students achieved remarkable results taking part in various Olympiads, contests and sport competitions. We are proud of our winners!
Dear friends! Life goes on and in New Year we are expecting new challenges. I am certain they will be as well as new achievements! I wish you all new achievements and meet your future endeavors with victory and triumph. Merry Christmas and happy New Year 2017!
Let New Year fill you and your families with strong health, happiness and well-being!
Sincerely yours,
Rector of Igor Sikorsky KPI, Myhkhailo Zgurovsky.