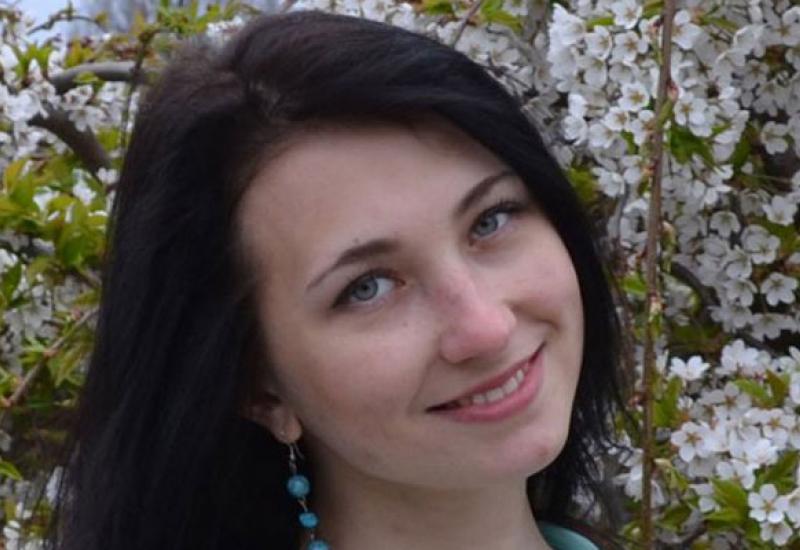 The staff of the Department of publishing and printing industry congratulates the student of the group SE-61m, Inna Kiselova, with the victory at the II stage of All-Ukrainian Student Olympiad for the specialization "Management of Organizations and Administration". Inna received diploma for the III place. Olympiad took place on May 4-5, 2017, at the Ternopil National Economic University.
Inna is a fifth-year student studying at the specialization"Management". Since school years she read a lot and wrote poems. Her love for books was inspired by her aunt, who worked in publishing houses for more than 30 years. Therefore, it was easy to choose the direction of studies, and Igor Sikorsky Kyiv Polytechnic Institute is one of the few universities in Ukraine where specialists of the publishing and printing industry are trained. Inna performed as a diligent, industrious, disciplined, creative and initiative student. She achieves success due to her fighting character and the desire to be the first.
Student is successfully combininig studying with scientific work: she writes articles, theses, participates in round tables and conferences, as the International Scientific Conference "Printing for Young People", the All-Ukrainian Scientific and Practical Conference "Social communications: state, problems, tendencies", international scientific and practical conferences regarding the problems in publishing and printing industry, conducted by the Ukrainian Research Institute of Specialty Types of Printing, etc. She is interested in books produced in Ukraine, taking part at the Publishers Forum (Lviv) on behalf of the bookstore company "Rozumakha", the Book Arsenal exhibition (Kyiv), works at other book fairs.
While studying at Igor Sikorskiy Kyiv Polytechnic Institute performed in the dance group "Show Girls". She is fond of cooking, takes part in social projects, in particular "Help the ATO fighters".
Telling about the Olympiad, Inna said that the high result was reached as the result of studying such topical disciplines as "Financial Management", "Corporate Governance in the Media Industry", "Management of Media and Publishing and Printing Companies", "Quality Management", "Project management" at the Department. When preparing for the Olympiad, she studied professional literature and studied her study notes.
The atmosphere at the Olympiad was friendly, but there was a rivalry. Students of other universities were professionally prepared, strived for victory. The experience and hardening of the Kiev Polytechnic Institute during the studies helped her to cope with stress. Student believes that her department provides relevant knowledge in sufficient quantity, which is supported by practical experience and an overview of contemporary world scientific concepts. She recommends other students to take part in contests, work hard, not be afraid to perform at scientific conferences.
We wish Inna inspiration, further success in studying, successful preparation of a master's thesis and the most comprehensive disclosure of managerial potential.