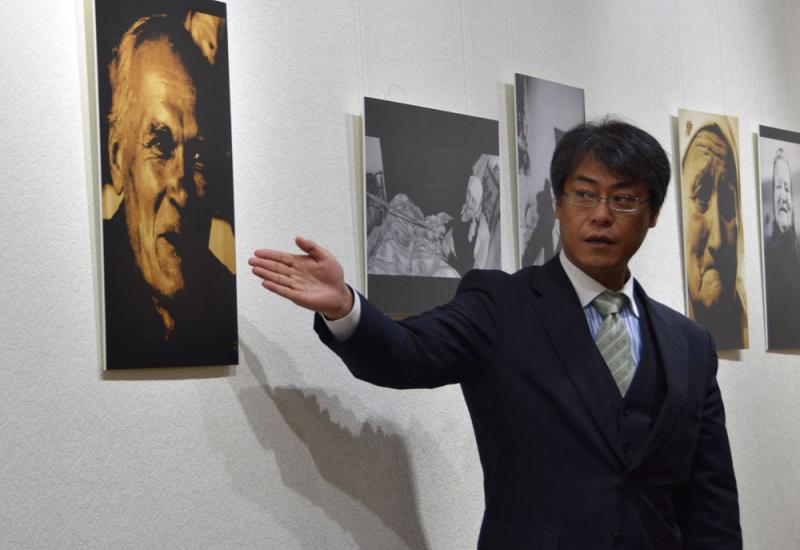 Thanks to the efforts of the Ukrainian-Japanese centre in September, the students of TEF listened to the first lecture to NTUU "Igor Sikorsky KPI" leading specialist in the field of radiation hygiene, associate Professor Medical University of Dokkyo Mr. Shinzo Kimura on the topic "Comparison of accidents that occurred in Chernobyl, Fukushima, Hiroshima and Nagasaki".
     Already on the 3rd day after the accident at the NPP "Fukushima-1" on March 11, 2011 was a scientist in the contaminated area of Fukushima Prefecture, where she researched the impact of environmental ka tastrophe. The result of the work Shinzo Kimura was the creation of detailed maps of radioactive contamination of Fukushima Prefecture. His research work formed the basis of a series of documentary TV program "ETV" one of the most famous Japanese television NHK. He is also the author of a textbook on the fundamentals of radiation for children and a series of photographs of people who who father and live up to the Chernobyl exclusion zone. These photographs were exhibited in September-October in the exhibition hall of Ukrainian-Japanese center NTUU "Igor Sikorsky KPI".
     Mr. Kimura has promised that will necessarily return in the CPI is still at least twice and highlight other interesting topics. Ukraine-Japan center is confident that after the success of the first lecture, the next will come even more wishing to get acquainted with radiation hygiene and the consequences of the accident at NPP "Fukushima-1" has from the medical point of view.