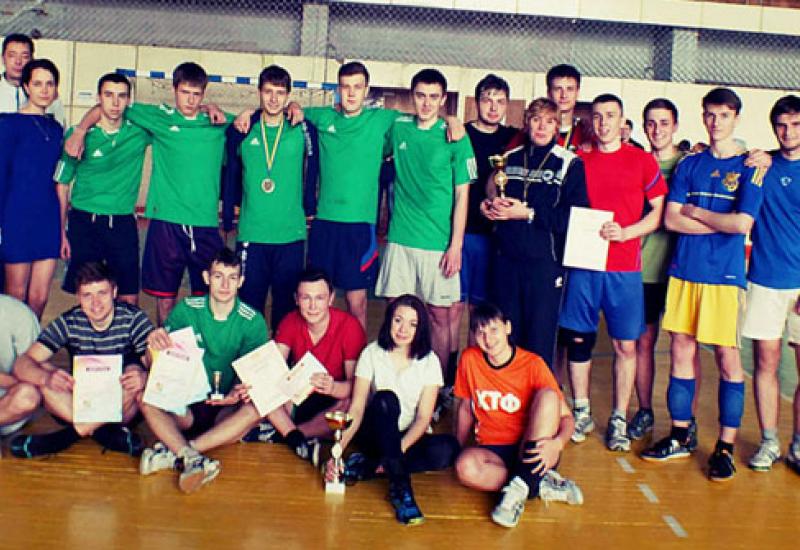 Competition from volleyball on a programme Spartakiada games took place in a sports complex of our university. Laurels of winners and ovations of audience were got by volleyball players of IESEM. This success for the "black-green" was not the first in their history.
Three team-finalists were level on points and the winner was defined by the ratio of won and lost play-off. All final matches were crucial so it was tense, emotional, interesting… The second price was received by FRE. Its team has no one participant of a university picked team and many other teams had a lot of privileges thanks to it. They demonstrated the will to win and a high level of play. The third price was received by picked team of FEPEA. Volleyball players could have got a medal place because many team members are professionally engaged in volleyball. Probably, they were baffled by absent-mindedness and self-confidence. The team of FCT got the fourth place.
It was the first time when the best and the most effective player was defined and it became a pleasant surprise for participants of this competition. It was not surprisingly that the title of the best player got a student of IESEM – Bohdan Shmarov. Quite promising volleyball player, a team player of "KPI", shown in the game all their skills, thus confirming its professionalism and commitment to improvement. I would like to mention a breakthrough of a fresher from FCT Philip Hmelev. Wonderful game as an amateur, in the future it can open great opportunities for him.
Soon we wait for inter-faculty games to enjoy playing sports and discover new talent!