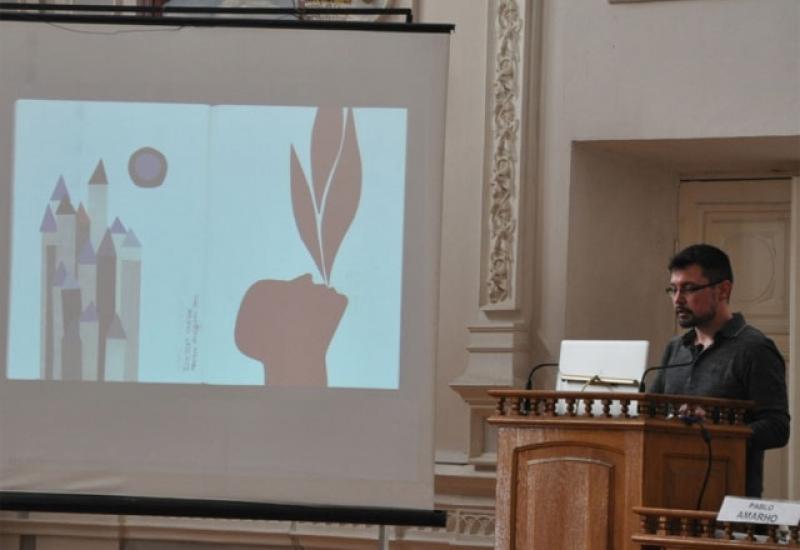 Visit of the popular Spanish master of book illustration to KPI itself is not accidental. The University trains both future engineers and book artists – they study in the NTUU "KPI" publishing and printing institute. Therefore, on September 19, to the lecture delivered by Pablo Amargo his would-be colleagues came in the first turn. But they were not alone. After all, not only professionals are interested in arts.
Original vision of the world makes the works of this famous artist close to many people. For the average viewer the most interesting are his drawings. Sometimes linear, sometimes silhouette, sometimes with the use of local color, they differ in laconic, perfect design and are at the same time somewhat paradoxical complement of the texts, their generators. Therefore, Pablo Amargo's story about how he seeks and finds his artistic decisions, about his vision of literature and the modern world as a whole was extremely interesting for the audience.
Pablo Amargo is a winner of numerous national Spanish and European art awards. He came to Kyiv after participating in the 19th International Forum of Publishers in Lviv. And now Kyivites have also met with his creative works: on September 20-30 in the gallery of "ArtHall" Foundation of Arts promotion the exhibition of his works "Silent Game" was opened.