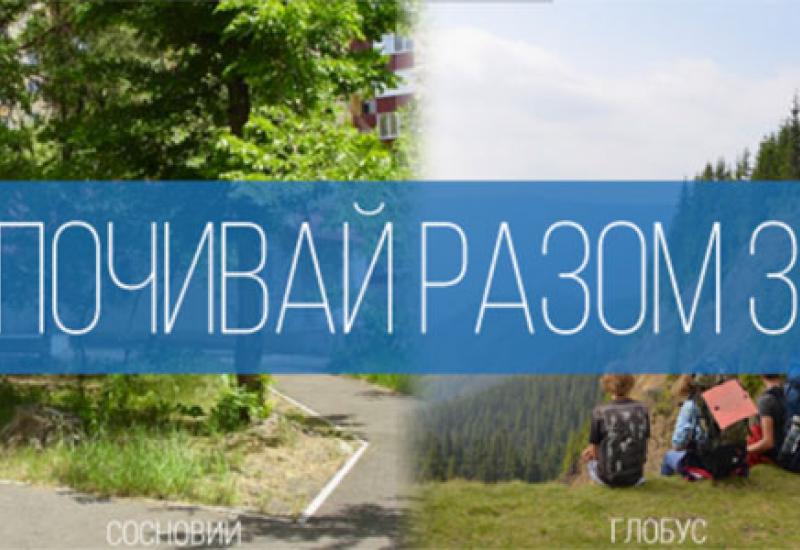 Every summer students and staff of Igor Sikorsky Kyiv Polytechnic Institute can enjoy the holidays at leisure and wellness bases of the university.
For further information - http://relax.kpi.ua
Health complex "Mayak"
Recreation centre "Mayak" is located on the Black Sea shore in the village Lazurne, Skadovsk district, Kherson region (90 km from Kherson). Clean sea, bright sun, sandy beaches are waiting for the vacationers. The vacationers are placed in a 6-storey building, which is 100 meters from the beach, with the two or three person rooms with all facilities. The main building is connected with the dining room for 500 seats. The vacationers are fed three times a day. These services include such cultural activities as movies, concerts, disco club. There are equipped playgrounds for volleyball and soccer; sports equipment is required.
Health Camp "Polytechnic"
Health Camp "Polytechnic" is located in the picturesque place near the village. Hlibovka on the banks of the Kiev Sea. Under the green canopy of pine forest there are three-story brick dormitories, a dining room, an office building. Holiday annually updated and arranged.
Guests can enjoy rooms for two or three person with all modern conveniences, air heady pine trees, giving you cool in the heat and comfort in inclement weather, warm sun and the Kiev Sea. A sandy beach, shallow sea that particularly like children and calms their parents for boat ride - boats and catamarans are waiting for vacationers. The base is equipped with playgrounds for sports games. There is a sauna in the main building. Vacationers are provided with three meals a day.
Military sport students camp "Sosnovyi"
Holiday camp "Sosnovyi" is situated on the banks of the Dnipro River, in the Ukrainka city, Kiev region. The camp was opened in August 1957, reopened in 2008. There are four warm and cozy white brick stationary buildings (three - for tourists; one - for staff, medical and other services), dining room with 200 seats, leisure center, sports grounds. Rooms are designed for 2-3 persons with bathroom, hot and cold water.
The area is beautifully landscaped: soft lighting, paved paths, flowerbeds and lawns set up a peace and relaxation. There is a beautiful beach, recreational swimming available on the Dnipro river. Fresh pine air, bird modulations attract older people.For fishing enthusiasts there are available Dnipro, Stugna, Kozinets.
Mountain sport students camp "Globus"
Mountain sport student camp "Globus" is located in the Ivano-Frankivsk region, Nadvirnianskiy district,Vorokhta town, 10 km from the shelter "Chornohora" and borders Carpathian National Park, near the top of Hoverla. Student camp "Globus" was opened in 1994.