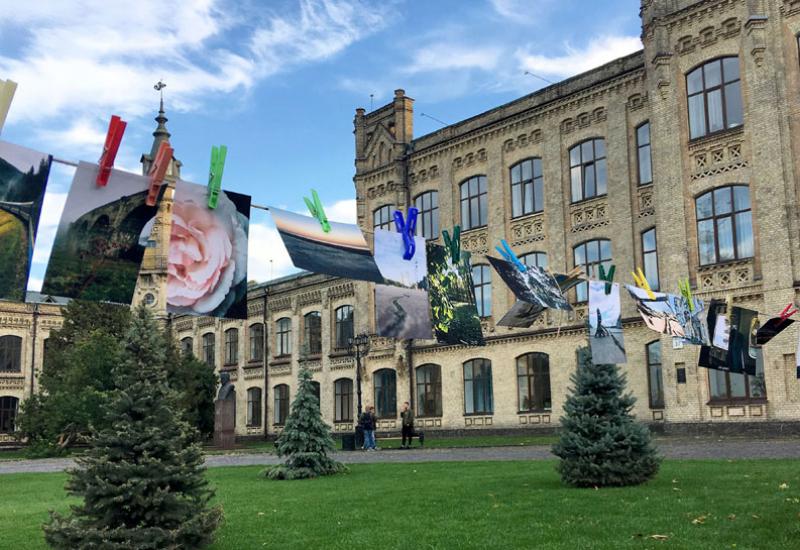 In front of the entrance of the building No. 1 on the first day of October, "Sushka" ("Drying") took place – this is the name of the annual exhibition of photographs taken by students of Igor Sikorsky Kyiv Polytechnic Institute.
"Sushka" is the most anticipated event for every photo enthusiast of the university. This event has already become a tradition for our university, because it is a great opportunity to gain a portion of inspiration, meet likeminded people and have a good time.
Every year more and more photographers take part in the "Sushka". This one is not an exception. About 120 photographs were hung up on the alley. During the exhibition calm music played, perfectly suited to the mood of the event: to watch and enjoy.
Finally, everyone who wished took a photograph he liked as a souvenir.