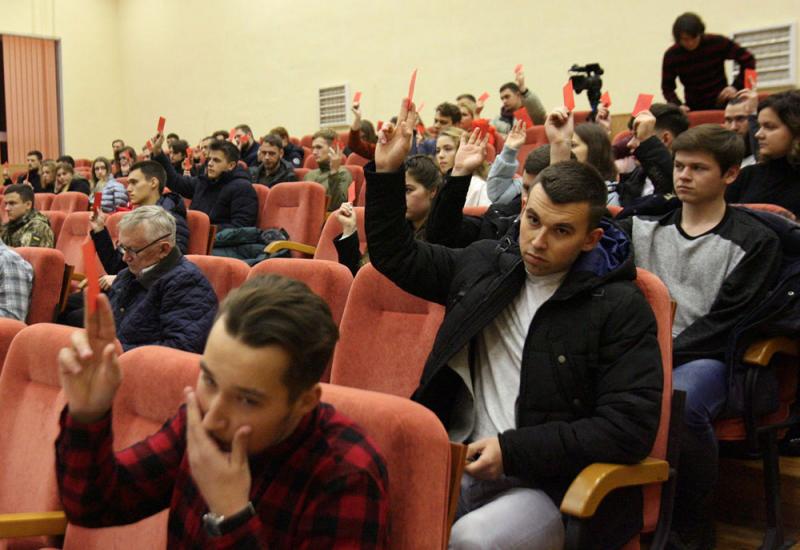 On 20th November the conference of Trade union organization of students from the Igor Sikorsky Kyiv Polytechnic Institute took place.
   There were 57 delegates from 67 selected on faculties and in institutes at the conference, and also employees of university, representatives of Kyiv municipal organization of trade union of workers of education and science of Ukraine.
   A.Havrushkevych came forward with a report about work of union trade of students in the period from November  2014 to November  2019. After listening the report and his discussion about the work of union trade was confessed as satisfactory with 53 votes "for", 3 "restrained", and 1 did not vote.
   The procedure of elections the chairman of trade union for the new period began with pulling out candidates on this position. I.Stepanyk the vice-chairman of trade union, and D.Chypehin the student of 5th course of faculty of electronics were pulled out. A result was: 51 - "for", 2 - "against", 1 - "restrained", 3 did not vote, as a result I.Stepanyk was selected as the chairman of students` trade union.
   The conference accepted the resolution about accession the trade-union organization of students to trade union organization of workers of the Igor Sikorsky Kyiv Polytechnic Institute with further creation of the incorporated trade-union organization of university.