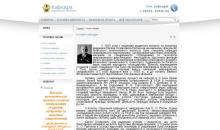 The Department of Welding Production was founded in 1935 by Academician EO Paton. The curriculum of the department is aimed at training specialists in the development of welding technologies, welding materials with specified properties, design of mechanical equipment, diagnostics and forecasting of reliability and performance of welded structures, certification and quality management in production.
The department prepares bachelors and masters in "Welding Technology and Equipment".
Among the developments of the department should be noted:
welding technology and equipment of various materials and structures from all branches of mechanical engineering;
schemes for calculating the probable deformations of welded structures for various technological processes;
schemes for determining the main parameters of welding modes for different methods
Currently, the department is headed by Professor, Ph.D. V.V. Kvasnytsky.