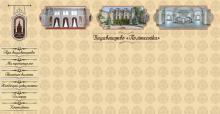 Publisher "Politehnica" was registered by the State Committee for Information Policy, Television and Radio Broadcasting of Ukraine and submitted to the State Register of publishing, publishers, manufacturers and distributors of publishing products (series number 1665 of the Civil Code 28.01.2004r.). The structure of the PPC "Politehnica" includes editorial and publishing department, teaching and printing laboratory, department of marketing and sales.
Editorial and Publishing Department performs:
• Text typing, editing, proofreading.
• Layout and design of original model.
• Preparation of original model taking into account the peculiarities of printing method.
• Translation (Russian-Ukrainian).
• Scan photos and drawings, design
• Select the picture (from the photo archive).
• Providing stamps of Methodological Council Igor Sikorsky Kyiv Polytechnic Institute, Ministry of Education and Science of Ukraine, ISBN, UDC, BBC.
Publisher "Politehnica" produces books, training, educational literature, magazines, theses, newspapers, booklets, brochures, postcards, letterheads, posters, student books, admissions, student cards, folders, business cards and other printing products.