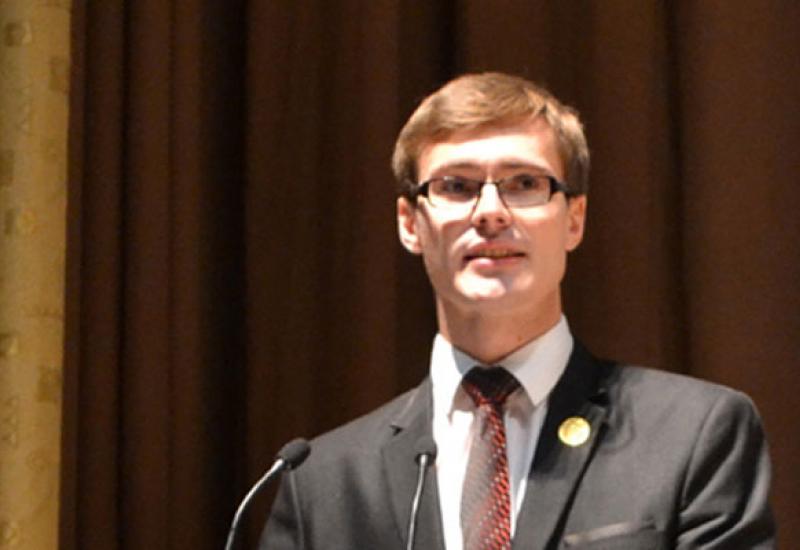 The regular Conference of NTUU"KPI" Students Council was held. The Conference was attended by 229 delegates from 340 elected for participation. On the base of the report the Council Chairman Maxim Gusak the activity of the Council for this period was recognized acceptable.
Then, according the agenda of the Conference there were the elections of the Students Council Chairman for the new period. There were two candidates – Dmitro Afanasiev and Sergey Timchenko. Both of them presented their programs. The Conference delegates had an opportunity to compare the programs. The voting results are: Dmitro Afanasiev got 173 votes while Sergey Timchenko - only 31. 25 delegates voted against both candidates. So Dmitro Afanasiev, the 5th year student of Faculty of Aviation and Space Systems became the Chairman of the Council. We think, that Dmitro has proposed the interesting and informative program "7 steps of Students Council NTUU"KPI" development".
The representatives of the students and graduate students were elected in the Academic and Administrative Councils of the University.