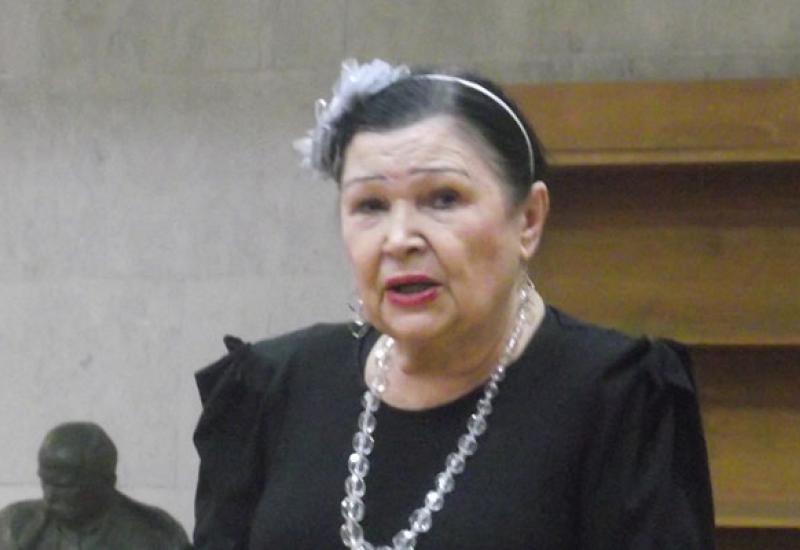 Valentina Petrivna Sapronova has graduated from the electricity department of KPI in 1960. For many years she worked as head of integration in building management. She took part in building of academic buildings, student dormitories, a sport complex , scientific- technical library , recreation center , houses and other structures. For a long time Valentina Petrivna served as a chairman of Trade Union Bureau of Capital Construction KPI. She was awarded with the title of " Honored " KPI". In the summer 2013 Valentina Sapronova met the 75- year anniversary.
Anyone who has had to work with Valentina Petrivna, always remembers with pleasure the moments concerning business, and simple human communication. High organization, responsibility for assigned work, demands on themselves and others, the ability to perform and assign tasks to indicate the most optimal solutions, and, at the same time, the ability to understand colleagues, their needs and problems - that are the characteristics of her team's work. She is a highly skilled specialist with great diligence and experience, her conscientious attitude to duties gained credibility and respect among employees of the University.
Valentina Petrivna is always full of new ideas and plans that are actively implemented with the help of others. Last spring, she took the initiative to hold literary and musical meetings dedicated to outstanding personalities of history and culture in the library. We have already seen the meetings dedicated to Branickisfamily, King of Poland Stanislaw August Ponyatovs, Bohdan Khmelnytsky, Potocki family, Evelina Hanska and Honore de Balzac. She prepares them with the library staff.
Each such meeting is a fascinating journey into the world of beauty, accompanied by music and poetry. Each time there are more and more visitors coming to "KPI" library to discover unknown facts of history, to hear about a long aged relations between Ukraine and Poland and get acquainted with prominent figures of Polish culture. The talent, artistry and thorough knowledge deserves a great praise for Valentina Petrivna, thanks to that the art evenings in the reference library became popular very quickly.
Friends and colleagues congratulation Valentina Petrovna with her Birthday and wish her good health and inspiration!