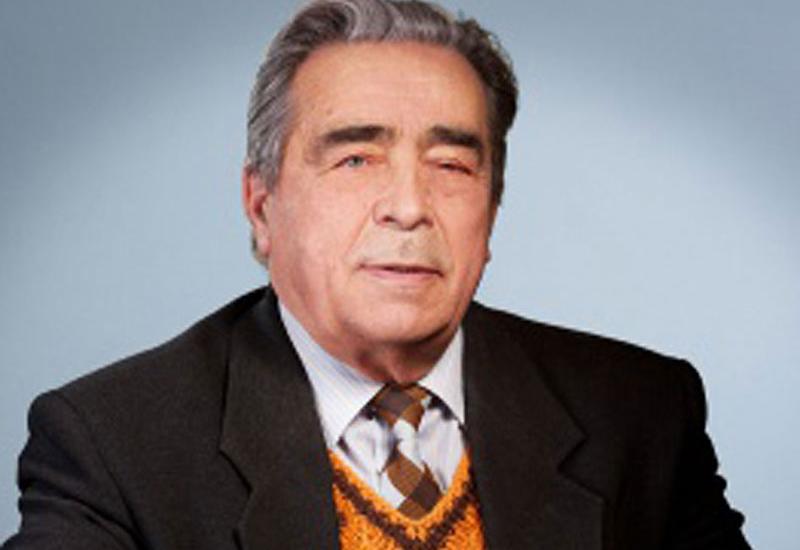 In early June, Ph.D. Ivan S. Ryabenko, Associate Professor of electromechanical equipment energy-intensive industries IEE, celebrated his respectable anniversary.
Ivan Sergeyevich was born on the 4th of June, 1936 in the Hurventsi Village in Chernihiv. In 1959 he graduated from the Faculty of Mining in KPI, specialty "Mining electrician." He had worked as an assistant chair of Mining Electromechanics since 1960, then in 1964 he entered the graduate department of electrification and automation of mining operations, since 1967 he had been an assistant, and since 1969 he has been an Associate Professor of the Department. He defended his thesis in 1969 and gained a scientific rank of Associate Professor of Electrification of Mining in 1971.
Being an Associate Professor of electrical supply in the period of 1970-1980, he took an active part in the scientific and academic cooperation with Wroclaw Polytechnic University and Leipzig Higher Technical School. He had been a Deputy Head of the department for many years. For about 10 years he had been serving as a Scientific Secretary of the Mining section of the Scientific and Technical Council of the USSR Ministry of Higher Education.
In the period of 1975-1978 I.S.Ryabenko was on a business trip in Algeria, worked as a teacher in Annabinskiy University, where he did a great work on methodological and organizational support of the first issue of mining and electrical engineers.
Since 1988 he had been Vice Dean of the Faculty of Mining teaching work and since 1998 he had been a Deputy Director of the Institute of Energy Keeping and Management. He carries out considerable work on the educational process organization, introduction of new learning technologies, opening new specialties and specializations. He participated in the creation of the Kiev complex mining education.
I.S.Ryabenko published more than 90 scientific and methodical works on improvement of electrical power systems and mining enterprises, energy efficiency in the mining industry. Awarded with Diploma of the USSR Ministry, two medals, a sign "Miner's Glory".
I.S.Ryabenko is one of the leading tutors of the Electromechanical Equipment of Energy-intensive Industries Department, he teaches such disciplines as "Electrical equipment and electrical supply for machinery and energy-intensive industries plants", "Electric machinery and electric power supply for underground construction and subway companies", "Power supply systems for geotechnical companies, relay protection and automation". He always occupies an active community position, has warm and friendly relationships with colleagues and co-workers, and he is sincerely respected and appreciated by students.
Congratulations to the hero of the anniversary! We wish him health, longevity and inspiration!