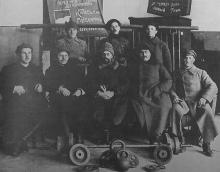 In The National Technical University of Ukraine "Igor Sikorsky Kyiv Polytechnic Institute" historically there are fine sports traditions which were supported and developed throughout all history of University.
In 1908, such professors as Plotnikov, Delaunay, teacher Kovanko, engineer Tananaev built in the institute's park area and organized a community game of skittles, rounders and other games. Some time later students began to join this community. Since 1910, some other kinds of sports were added: athletics, gymnastics, fencing, boxing, swimming, wrestling, sailing, skating and skiing. Soon this sports community of KPI was the strongest in Kiev and has won great reputation. Later, there was some interest for football. Football teams were created trained by ex-players of Kiev "Dynamo" .
In post-war years KPI became leading University in physical training and sports among the universities of the former Soviet Union. Teachers and athletes took part in the significant amount of team and individual competitions: such outstanding athletes and coaches, as Lobanovsky, the Olympic champion in gymnastics L.Latinina, the Olympic champion in rowing S.Nikolsky, winner of the world championship in rowing A. Mariskina and others have trained here. Some of them are representing Ukraine and Kiev now.
Physical education as a subject was included to the higher educational institution schedule only in 1929. Department of Physical Education (at the time of Kiev Industrial Institute) was created in 1934. In March, 1954 the Department of football in the KPI was the most popular one. There were competitions between the football teams courses and faculties in spring and autumn. The national teams participated in superiority of Universities of the city and Ukraine.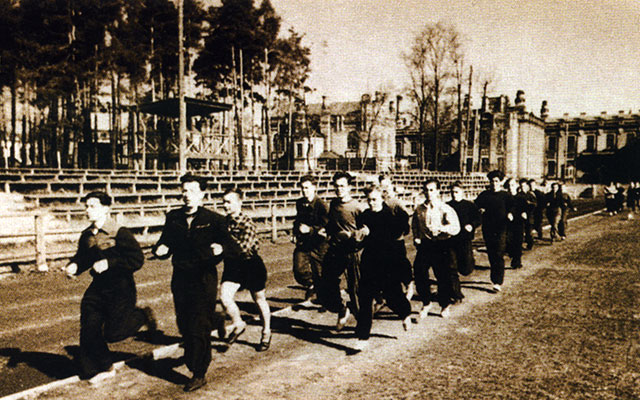 In 1960 at the initiative of the head of the department of a physical education Kalenchuka S. I. ; for the first time in Ukraine educational process on physical training was rebuilt by the principle of sporting specialization.
From 1978 to 1985 the Department of Physical Education was forced back to the classroom with the academic groups (due to the reduced training base).
But after finishing the construction in 1985, and equipping of modern sports facilities of large sports complex with two swimming pools, halls weightlifting, aerobics, wrestling and boxing, sports, gymnastics, Department conducts lessons that sports specialization.
For the last 20 yearsat the Department of Physical Education has accumulated rich experience in organizing sports activities in the faculties and academic departments in various sports, carried out scientific and methodological rationale for the training process for students of all disciplines "KPI" prepared and published a number of scientific and methodological developments, patents, manuals, monographs, training and work programs in physical education.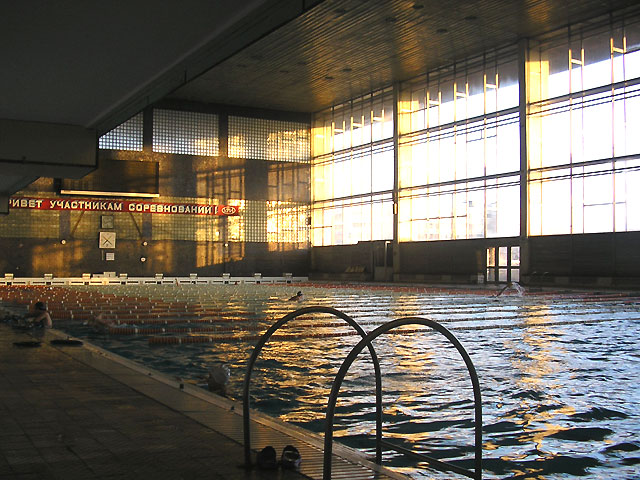 Department of Physical Education conducts educational work with students of all faculties of Igor Sikorsky Kyiv Polytechnic Institute (about 700 academic groups) in the form of practical training for 14 sports. Students with disabilities are training on a special science-based techniques on a special medical department of the department of physical rehabilitation.
On the lessons for physical education students receive application-oriented knowledge, abilities, skills of sporting and mass and professional activity in the directions of training of technical and humanitarian faculties of Kyiv Polytechnic Institute. Besides, students are supplied with the material "valueology" in the form of lectures and conversations.
Department of Physical Education in cooperation with the department of sports perfection organize and conduct sports activities in the departments of Igor Sikorsky Kyiv Polytechnic Institute:
different levels of competition in various sports, including championship
sports contest
master classes in various sports
month of a healthy lifestyle.
Specialists of the department of physical perfection except sports activities organize and conduct training of teams in many sports, which represent University both at our country, and abroad at prestigious competitions at various levels. Classes are pass in sports complex which was build on the original project in 1983, which includes two swimming pools, two saunas, gyms 8, shooting range for shooting, a large stadium, football field with artificial turf and a driving range for the game of rugby.