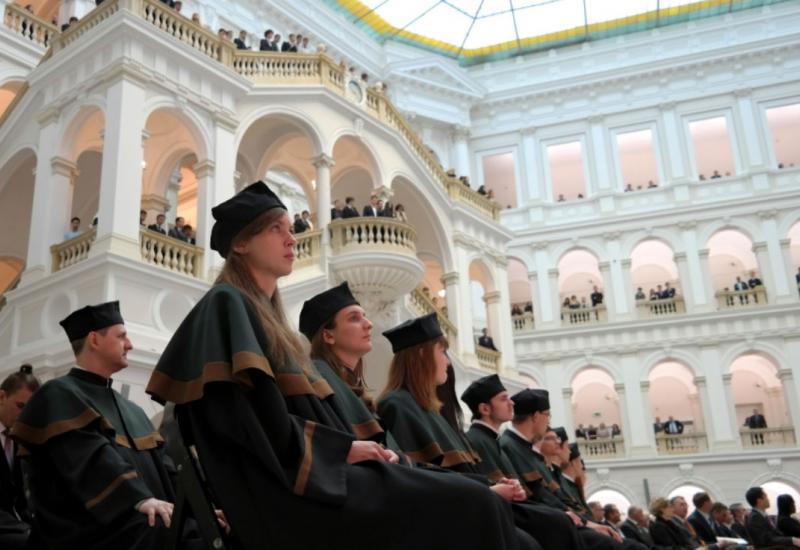 Warsaw University of Technology has 30 000 students that are trained by 2 000 teachers. Future architects, businessmen and managers, specialists in mathematics, computer science, biology, chemical, transport and many others are prepared here.
The structure of the WUT consists of 17 departments, including: architecture, automotive and heavy engineering, chemical technology, chemical, civil engineering, electrical engineering, electronics and information technology, simulation conditions, geodesy and cartography, materials science, mathematics and computer science, physics, energy and aerospace, industrial, transport.
The university has also an active center of physical education and sports, foreign languages learning centers, English language learning center, business school, scientific library, computer center, etc.
Warsaw University of Technology focuses on international cooperation in the field of scientific research, technology, publishing and culture. In 1999, WUT worked on 162 bilateral agreements with many leading universities and research laboratories around the world.
In 1998, 2,120 employees, teachers and students experienced working in 54 universities all over the world during exchange programs. Meanwhile, WUT welcomed 1055 participants from 48 countries.
In 1998, 68 university employees participated in the work of international organizations, including SEFI, ELLI, EAIE, IACEE, EUROPACE 2000, the Alliance for Democracy universities and many others. Many university employees are members of international committees of scientific publishers.
WUT is proud of participation in international programs such as: TEMPUS II, TEMPUS IIB, INCO-COPERNICUS, COST, the European Unions IV Framework Programme, Action Jean Monnet, PHARE, SOCRATES, LEONARDO, EUREKA. SOCRATES-ERASMUS program allows 90 students and 49 teachers go to study in other European technological universities. The number of students and teachers participating in the program is increasing every year.
Foreign partners of WUT (the countries with the largest number of operating agreements): Germany – 20, US – 17, UK - 16, France - 14, Italy - 12, Russia - 9, Japan - 7, Ukraine - 7, other countries - 60 Total number - 162.