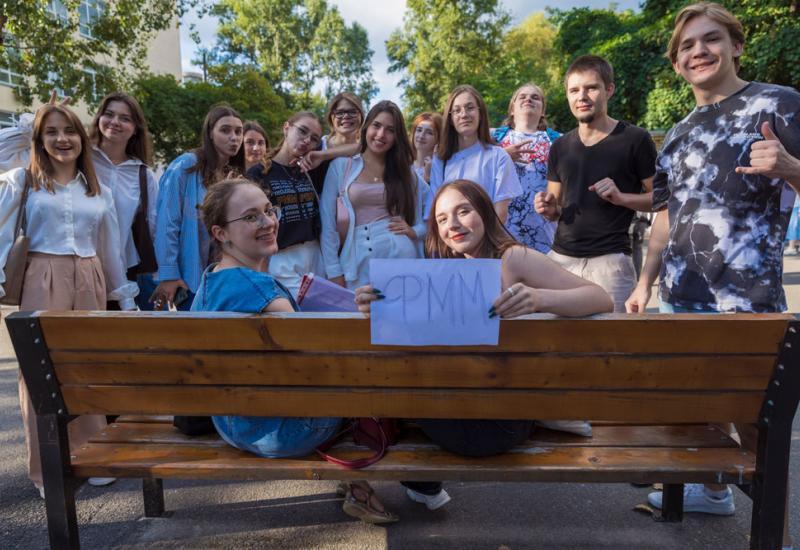 ☑️ Admission
The admission campaign for the master's program is coming to an end. September 6 is the last day for submitting documents for contract students. At this time, 1775 students have been enrolled on a state-funded basis.
The Freshman Day was held. Students received their student cards. During the event, more than 7000 UAH were collected for the Kyiv Polytechnic Charitable Foundation for Support of the Armed Forces.
Admission to the postgraduate program continues. Last week, the foreign language exam was completed - 341 people passed it. Specialty exams are about to begin.
The employment platform is being prepared for presentation.
☑️ Educational process
The educational process in a mixed format has begun
.
The Commission for the Preparation of Departments has completed the inspection of classrooms, technical support and schedules. The university is ready for the new academic year.
For failure to fulfill the individual curriculum and at their own request, 126 students were expelled; 58 students came out of academic leave; 56 students were reinstated.
☑️ Scientific activity
KPI is preparing to open the Center for Prosthetics and Rehabilitation. The German Charitable Foundation in Cologne has expressed a desire to join the project.
The development of PolyITAN-12U continues.
☑️ International activities
Polytechnic is expanding scientific ties with the University of Rzeszow.
There is active cooperation with foreign embassies. A meeting with the Ambassador of Pakistan is being prepared.
On September 12, a meeting will be held with representatives of the World Institute for Nuclear Safety.
☑️ Campus improvement
The number of shelters continues to increase. Another simple shelter with 200 seats will be built in the 17th building of the RTF.
The campus landscaping works continue. Autumn plantings are being prepared.
Facilities for people with disabilities are being arranged. Special repairs are being carried out in the 1st dormitory.