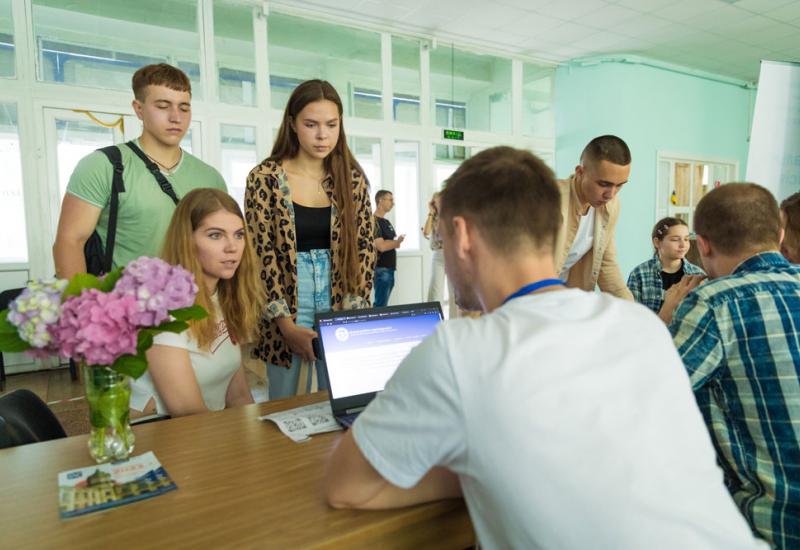 ☑️ Admission-2023
Open days at the faculties continue.
A counseling center is open in the lobby of the 16th building.
The entrance exams for the master's program are starting. They will be held from July 18 to 28.
Applications for postgraduate studies have been completed. This year, the competition for admission was 2.2 per place.
☑️ Educational process
According to the results of the summer semester, 961 people were expelled.
By July 19, faculties/institutes will submit proposals for the list of full-time classes for the new academic year.
According to rough estimates, about 11,000 students will start the academic year with elements of face-to-face learning.
The volume of the state order for the specialty "Therapy and Rehabilitation" has been increased from 22 to 56 budget places.
The preparation of masters for practice continues. This year it will be held in a full-time format at enterprises.
☑️ Scientific activity
The Open International Student Programming Olympiad KPI-OPEN was held, with 168 teams from Ukraine and abroad participating.
On July 18, the startup school Sikorsky Challenge Junior starts its work.
KPI is actively developing the field of prosthetics. On July 13, the Polytechnic and the Institute of Transplantology signed an agreement for the development of endoprostheses.
Last week 2 patents for invention and 6 applications for utility model were registered.
☑️ International activities
Cooperation with the European programs Erasmus+ and Horizon Europe is expanding.
A fruitful partnership with the University of Sheffield continues. New projects are planned in the field of post-war reconstruction of Ukraine and gender.
The student project "Cave" was presented to the European association CESAER.
A joint project of Igor Sikorsky Kyiv Polytechnic Institute and Poznan University of Technology in the field of cybersecurity is being developed.
☑️ Campus improvement
Further monitoring and refurbishment of classrooms is underway.
The arrangement of new places in the shelters continues to ensure the safety of the educational process.
The repair works of sports grounds on the territory of the Center for Physical Education and Sports of Igor Sikorsky Kyiv Polytechnic Institute have begun.