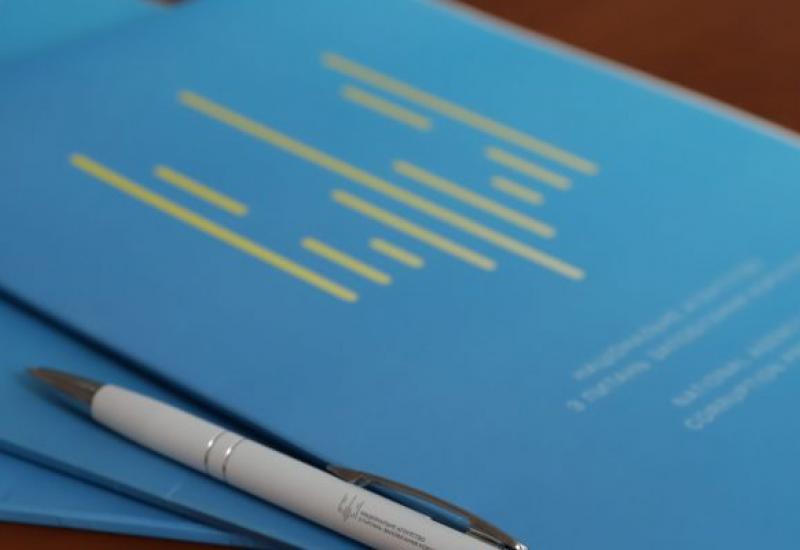 On September 13, 2022, employees and students of Igor Sikorsky Kyiv Polytechnic Institute took part in public events organized by the National Agency for the Prevention of Corruption (hereinafter - NAPC). These events included a roundtable discussion on the results of the admission process and anti-corruption practices during its implementation, online training for authorized persons on the prevention and detection of corruption in higher education institutions, and an online lecture on integrity.
The roundtable discussed the role of higher education in fostering zero tolerance to corruption and integrity among the population of Ukraine. The participants discussed the issue of the 2022 admission campaign, namely: ensuring transparent admission rules and the opportunity for all stakeholders to observe the entrance exams, creative competitions and tests. It is this transparent admission process that has become the basis for building trust in higher education among applicants and motivating them to study in Ukraine.
Representatives of the NACP Integrity Office emphasized the need for preventive measures to prevent corruption and dishonesty during the educational process and, in particular, during the admission campaign, such as: close work with anti-corruption commissioners, the leading role of the head of the educational institution; digitalization of business processes; control over the activities of the educational institution; active response to reports of violations of the law and principles of integrity; creation and operation of the NACP chatbot on violations of anti-corruption legislation.
The role of student self-government in preventing corruption and the issue of preventing corruption in the activities of student self-government bodies were discussed.
It was emphasized on the increased role of anti-corruption commissioners and their mandatory professional training during 2022 -2024.