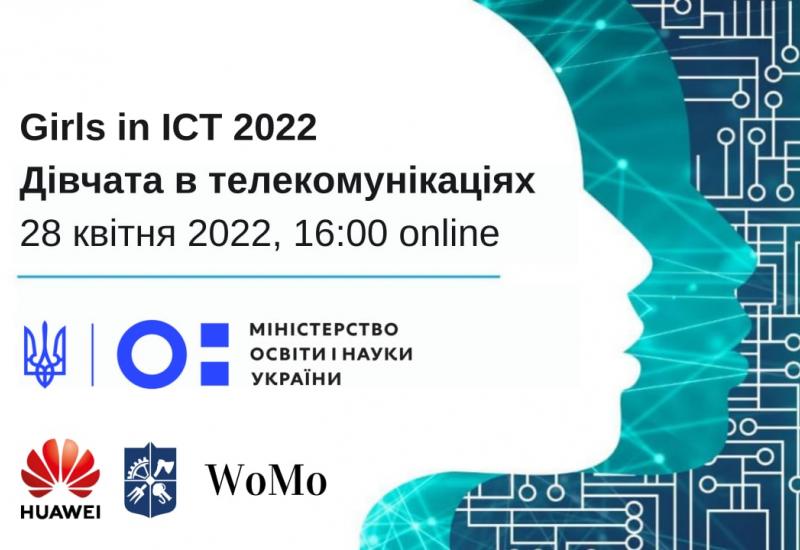 April 28 was the International Girls in ICT Day. The holiday is held annually on the last Thursday of April.
On this occasion, Igor Sikorsky Kyiv Polytechnic Institute together with the Huawei Ukraine, and the Internet portal WoMo, with the support of the Ministry of Education and Science of Ukraine held a conference "Girls in Telecommunications".
Everyone was invited to participate: students, teachers and specialists working in this field. In short, those girls and women who are interested in the latest technologies, who are eager to create projects and startups, and evolve in the field or promote evolvement of others in the digital world.
The conference was opened by the Vice-Rector for Educational Work of Igor Sikorsky Kyiv Polytechnic Institute Natalia Seminska. She emphasized that today women can realize their potential in any profession. A clear example of this is the increase in the number of girls and women enrolled in higher education institutions in specialties that have long been considered purely male. As for Igor Sikorsky Kyiv Polytechnic Institute, 2,700 girls study technical specialties and their number is growing from year to year.
Svitlana Berezina, Doctor of Economics, Professor, MES expert on innovation projects; Alina Sevastyuk, Huawei Ukraine Public Relations Manager; WoMo Editor-in-Chief Victoria Pokatis and others also delivered speeches at the event. They spoke about the importance of creating a business model from idea to commercialization; about possible steps for development and success; about gender-mixed teams and why they are more commercially successful; about barrier-free and inclusive experience in the digital world, etc.
So this online meeting was dedicated to those who are looking for their place in the information world, want to learn to be economically viable both at the personal level and at the level of organizations. As well as creating opportunities for other professionals working in industries where information and communication technologies are widely used.