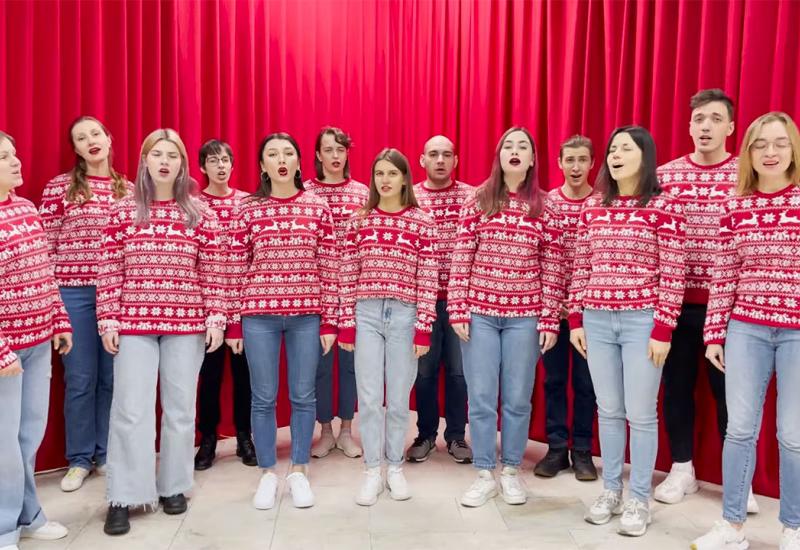 "Shchedryk" by the outstanding Ukrainian composer, conductor, and teacher Mykola Leontovych is perhaps the most popular Ukrainian song in the world. The Christmas holidays are simply impossible to imagine without this simple (only three notes and four sounds) melody!
You can hear "Shchedryk" in world-famous concert halls and school classrooms, open-air stages, and the loudspeakers of large supermarkets. And, say, the protagonist Kevin McCallister in the most favorite Christmas comedy Home Alone can hear it at a Protestant church.
At the same time, the lyrics of the New Year's song go back to the pagan past of Ukrainians when they celebrated the New Year in the spring - that's why the song says "the swallow flew". Mykola Leontovych found the lyrics and melody of this later adapted as an English Christmas carol during music and local lore expedition in one of the villages of Podillya when he studied at the Kamyanets-Podilsky Theological Seminary. But we, of course, do not know it in its authentic sound. It is known that the author made five adaptations, and we can often hear it in a version of 1919. In fact, this is not always the only adaption because today "Shchedryk" is heard in very different styles. It is performed by rock bands, rappers, or even arrangements in the style of techno and more. But the author's version of 1919 is still considered a classic.
It is essential to note that "Shchedryk" was first performed by the student Capella choir of Saint Vladimir Imperial University of Kiev on December 25, 1916. Mykola Leontovych conducted the choir. Music critics and Kyiv music lovers unanimously acknowledged that this was not an arrangement but an independent piece of music based on the motif of folk melody.
It is an interesting fact that "Shchedryk" is usually called a Christmas carol. Moreover, the most famous English version of "Shchedryk" written in 1934 (according to other versions - in 1936) by the American musician of Ukrainian origin Peter J. Wilhousky, is called "Carol of the Bells". However, it is not quite correct because even the title of the song "Shchedryk" directly indicates that it is shchedrivka, or New Year's song. Of course, both New Year's songs and Christmas carols are ritual songs performed during the New Year and Christmas holidays. Still, there is a difference between them: carols are performed on Christmas - January 7, while shchedrivkas are sung on New Year's Eve - January 13 (what we call "Old New Year"). Carols celebrate the birth of Christ, while New Year songs glorify the master and the mistress and wish their family well-being, a rich harvest and all kinds of well-being.
Everyone has heard "Shchedryk" but few remember its words. So we publish Ukrainian and English lyrics of this most famous Ukrainian song in the world.
When it is crackling frost outside, it is time for Christmas carols! The Igor Sikorsky Kyiv Polytechnic Institute Capella Choir traditionally delights with Christmas carols during New Year and Christmas holidays!

Our talented choir will cheer you up with the Christmas song "God was born in the hay".