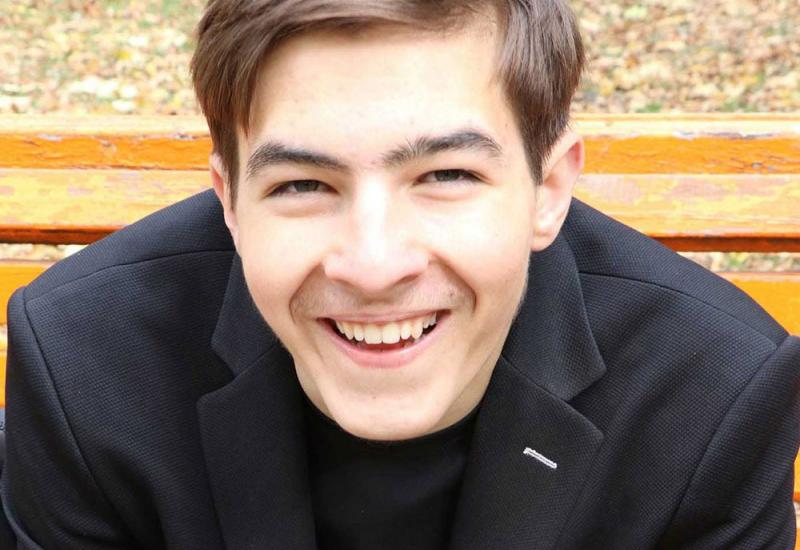 This year, two students, besides personalized scholarships of Igor Sikorsky Kyiv Polytechnic Institute, will receive full annual payments from Monobank (the "CEO for 1 day" Project).  The Monobank payments are intended for students with the best academic performance upon the winter examination session. One of them is Anna Chemanova - a student of the IASA (average score 100, the newspaper "Kyiv Politechnic" №8, 2021). Another recipient is Mykola Kravets - a sophomore of the FICS (average score 99,86).
The correspondent of "KP" met with Mykola Kravets.
 - Is IT a hobby from school days?  Why did you choose Igor Sikorsky Kyiv Polytechnic Institute?
 - Before I entered Igor Sikorsky Kyiv Polytechnic Institute, I studied at Volodymyr Melnyk Academic Lyceum of Obukhiv City Council of Kyiv Region.  I was into computers and programming.  I chose Igor Sikorsky Kyiv Polytechnic Institute because of positive reviews about the University. I also wanted to study at a prestigious institution and get a good higher education in computer engineering, programming, and information systems.
 - How long have you been getting used to University requirements?  Has the study become more difficult under the quarantine restrictions?
 - I got quickly used to studying at the University.  A friendly team and remarkable teachers have made my life at Igor Sikorsky Kyiv Polytechnic Institute compelling.  Even distance learning did not cause difficulties.  Of course, such training has its pros and cons.
One of the advantages is that I can save the time I spent on my way to college and home.  After all, I needed about three hours a day to travel.  Now I can use this time for study and leisure.  As a result, my results in all subjects have significantly improved. The diadvantages of distance learning would include the lack of live communication with classmates and teachers.  But since I was elected mayor, I had the opportunity to communicate with all the students in our group.
 - What subjects are your favorites?
 - Programming, CAD-systems and multimedia, basics of client development attract me the most. I like these subjects because they are in line with my interests.
 - They say that a soldier who doesn't dream of becoming a general is a bad one. And what does a sophomore of the FICS dream of?
 - In the future, I plan to graduate with honors, get a job in a promising IT company, and become a professional.
 - In addition to professional knowledge, have you managed to gain new experience and skills at the University?
 - Thanks to Igor Sikorsky Kyiv Polytechnic Institute, I have tried myself in a new sport - tennis.  Despite the distance learning, I continue to play in my spare time.  In the summer I enjoy going to the city court to train with friends.