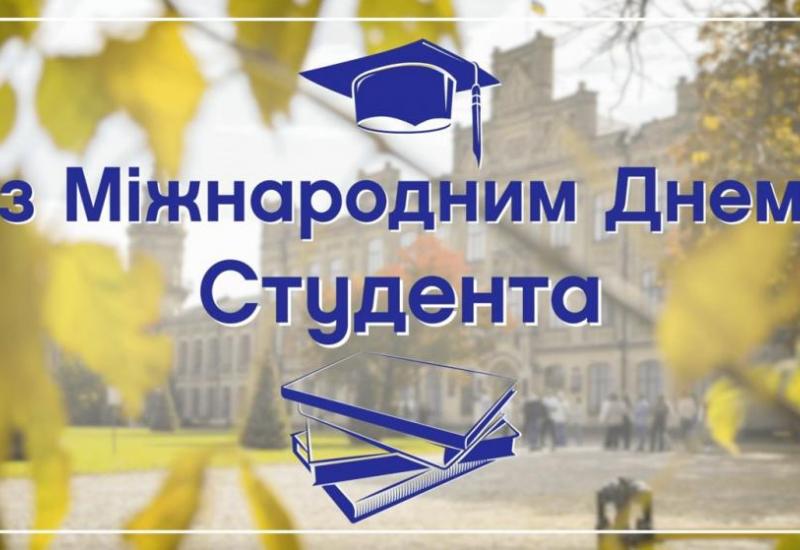 Ukraine together with the whole world celebrates the International Student Day on November 17. Today, this holiday is associated with an interesting, full of intense learning and romantic adventures student life. However, the history of the significant date echoes sad notes. On this day in 1939, Czech students-patriots were brutally massacred in German-occupied Prague. Seven years later, at the World Congress of Students, November 17 was established as a day of honouring heroic youth.
For Kyiv Polytechnic, where more than 25,000 students from Ukraine and more than 50 countries study, International Student Day is a special holiday. This is an opportunity for the university community to unite even more closely in the face of today's challenges, to strengthen the role of students in the social and political life of the country, to remember and honour the names of those who are no longer with us., who gave his life in the fight against injustice, encroachment on the rights, freedom and integrity of our Motherland.
Therefore, Student Day is not only about bright and unforgettable years of study, it is also about the unbreakable strength of spirit, courage, faith and love.
I sincerely wish that in the future this day will be marked for Igor Sikorsky Kyiv Polytechnic Institute only by achievements, victories inside the country and in the international arenas. And today we are proud of our students who gave their lives for our peaceful present, for those who have made Igor Sikorsky Kyiv Polytechnic Institute famous all over the world for their achievements.
Happy International Student Day, dear Kyiv Polytechnics!