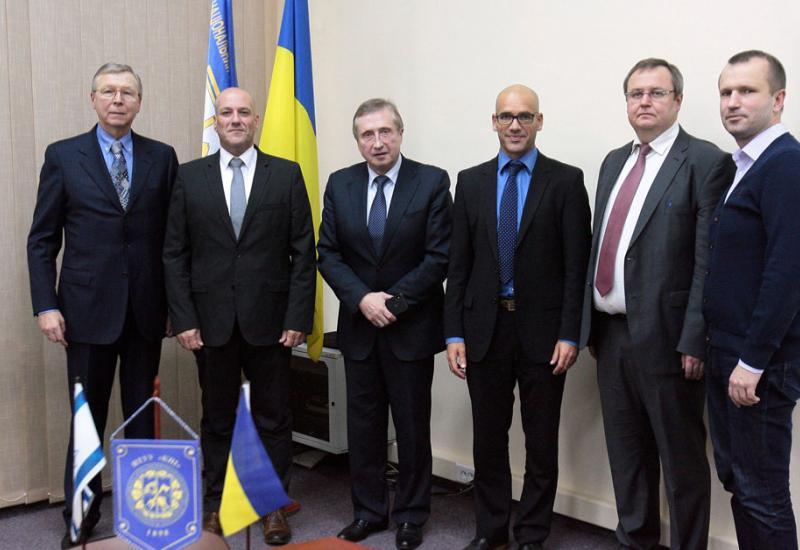 Igor Sikorsky Kyiv Politechnic Institute plans to develop cooperation with the transnational company Baran Group.  This was discussed during a meeting of the university management and representatives of the company, which took place on November 19.
The rector of the university, Michael Zhurovsky, emphasized on the importance of interaction between education, research and innovation, and noted that in Igor Sikorsky Kyiv Politechnic Institute this integration not only succeeded, but also was institutionalised in the form of the Kyiv Polytechnic Scientific Park.
The main topic of the meeting was the Polyteco Science City project, which was started on the basis of the "Kyiv Polytechnic".  For several years, the Baran Group has been involved in the implementation of similar projects at Tel Aviv and Jerusalem universities, so the experience of the company can be extremely useful for Igor Sikorsky Kyiv Politechnic Institute.
"The experience of your country in creating startups, launching them and getting results is very important for us" said Michael Zhurovsky.
 CEO Sharon Zayd Baran Group  expressed his interest in the prospects of Polyteco Scientific City, in particular the issue of successful communication between science and business, including through the shared infrastructure provided by the innovative Igor Sikorsky Kyiv Politechnic Institute campus.
Now the preparations have begun to form the basis for further cooperation between the Igor Sikorsky Kyiv Politechnic Institute and the Baran Group.
Baran International Ltd Vice-President Doron Inbar, Vice President for Business Development in Baran Group Bohdan Andriytsev, CEO of "Kyiv Polytechnic" Volodymyr Gnat also took part in the meeting.