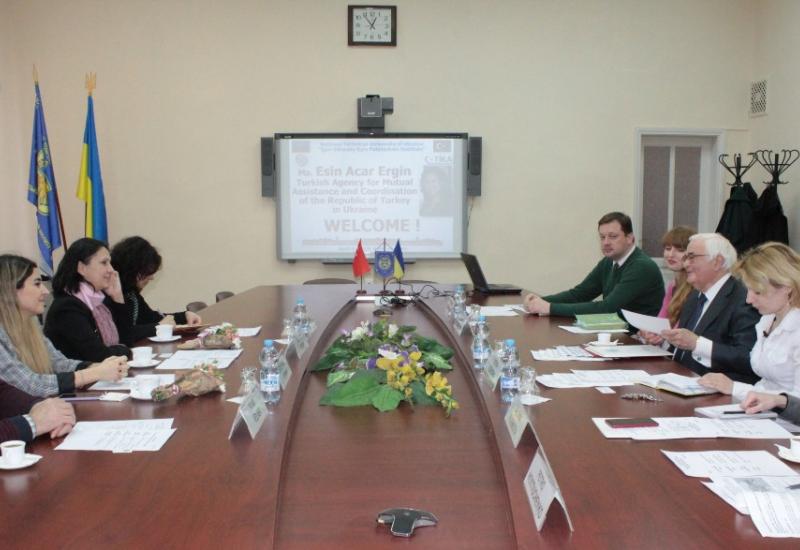 A newly appointed director of Turkish Cooperation and Coordination Agency representation in Ukraine, Esin Adkarn Ergin, has wisited the Igor Sikorsky Kyiv Polytechnic Institute on 4 th of april.
TCCA provides the organization of cooperation with Turkish partners for government agencies, organisations, universities, non-profit organisations and private structures of different countries. The Agency works in different countries around the world – from the Balkan region to Africa, from the Middle East to the North America.
The university deputy principal of international affairs and the corresponding member of Ukrainian NAS, Serhiy Sydorenko, the assistant o depute principal of international liaisons KseniaYoudkova, the master o university campus Oleksandr Ischenko, the superior of administrative and economic management Petro Kostiutschenko and others have met the guest.
The members o meeting have discussed the questions of deepening o the cooperation between the Igor Sikorski Kyiv Polyt3echnic Institute and Ankara University and also o supporting from TCCA of the reconstruction of the Academic Council of the university project. Notice that the Lab o pure water of the engineer-chemical department of the university has already been reconstructed with the supporting of Ankara University.