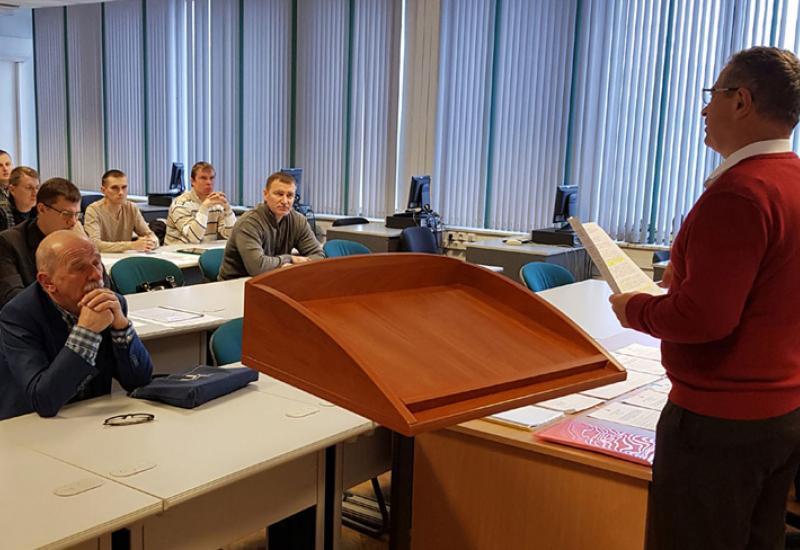 The commission for the professional certification was formed on the basis of IEE of Igor Sikorsky Kyiv Polytechnic Institute, in accordance with the Decree of the Rector No. 7/115 dated 05.10.18 on the basis of the Center for the training of energy managers. Its responsibilities are:
certification of energy efficiency of buildings;
examination of engineering systems.
The director of the IEE S.P. Denisyuk was appointed as the chairman of the commission, and also three representatives of IEE, one representative of the Institute of Thermophysics of the National Academy of Sciences of Ukraine, one representative of the All-Ukrainian public organization "The Senior Council of Energy Auditors and Energy Managers of Ukraine", one representative of the Civil Society Association "Engineers Association" Energy of Ukraine".
Certification of energy efficiency of buildings is a type of energy audit, during which an analysis of information on the characteristics of fencing constructions and engineering systems is carried out, an assessment of compliance with regulatory requirements and the provision of technically and economically sound recommendations.
The first 10 professionals with experience in energy, energy efficiency, construction and architecture, or housing and utilities, have successfully passed two exams on the 20th of November 2018 and may continue to conduct energy certification activities for buildings.
According to the Law of Ukraine "On Energy Efficiency of Buildings", the development of an Energy Certificate is mandatory for:
new buildings;
buildings of state ownership;
buildings of local self-government;
buildings for which thermo-modernization is being provided, and which was provided with state support through the Energy Efficiency Fund.
There is a set of people willing to study in the training program, which will include lectures and practical classes, as well as self-training.