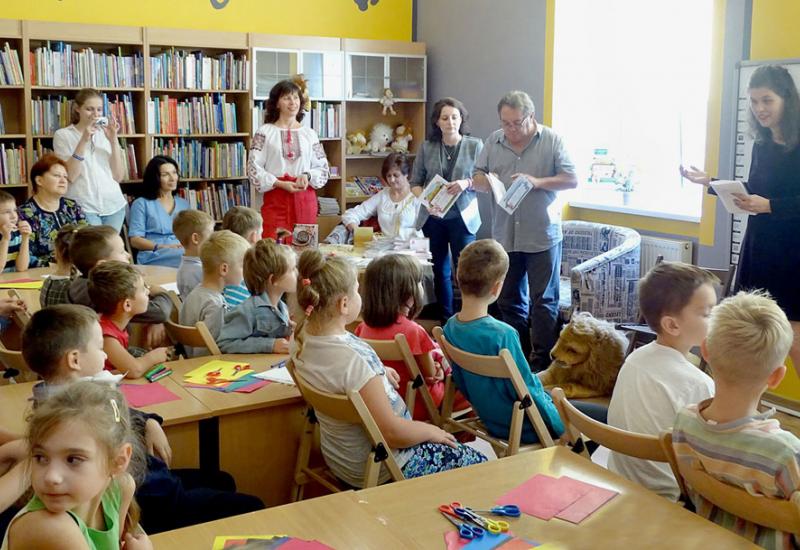 The Forum of Publishers in Lviv is one of the largest cultural events in Ukraine. Hundreds of books are presented here annually and dozens of creative meetings take place. This year's 25th anniversary forum took place in September, the theme of which is Freedom.
Among the remarkable events of the forum are the discussion "What the innate freedoms that are not subject to compromises?", The presentation of a new book by Ukrainian scientist, philosopher and translator Andriy Sodomor "Silent interviews", meetings with the leading British neurosurgeon Henry Marsh, author of the famous bestseller "Do not Hurt: Stories of Life, Death, and Neurosurgery" and conversation with Ukrainian writer and thinker Myroslav Duchinets about his new works "The Blind Feather" and "The Light of Seven Days" also took place.
Also, within the framework of the forum, a presentation of a new book by the bookwriter of our college teacher Ulyana Pysmenna "The Secrets of Internationality and Strong Friendship, or Who are the Chemy and Nechemy", which saw the world in the publishing house "Coaleso Life", took place. This children's book in light verse form expresses respect for oneself and others, tactfulness, image, indifference, tolerance, modesty and other important qualities, without which real friendship, effective communication and strong social relations are impossible.
"My grandfather was a captain of the sea, and he talked a lot about how polite behavior and true friendship helped the ship's crew during dangerous sailing". The nine secrets of courtesy and strong friendship mentioned in the book will help both the sea and on land, because all of us are captains of our own ships, traveling the world of life adventures" said the author. The book will be useful not only for parents, but also for educators, teachers and child psychologists.