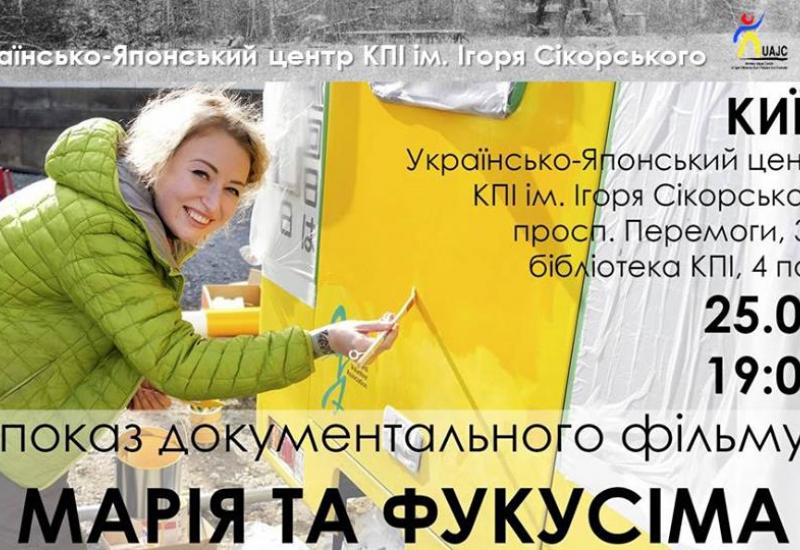 April 25, the photo exhibition of the Japanese photojournalist Kadzumi Obary "Irradiation" opened on the eve of the 32nd anniversary of the Chernobyl disaster at the Ukrainian-Japanese Center of the Igor Sikorsky KPI.
Photos of the project, captured on the old "Svema" films, which were found in the city of Pripyat in the late 90's, were awarded the highest distinction of the world-famous photo contest "WORLD PRESS PHOTO 2016" in the category "People".
The main character of the project is the Ukrainian artist Maria Gelman (Diorodychuk). She was born shortly after a terrible tragedy at the Chernobyl nuclear power plant and suffered from it still in the bosom of her mother. Impressed by the history of Maria, Kadum Obara suffered the terrible ghosts of the past in the artistic space. The project delicately conveys the way in which radiation causes irreversible changes in the living and inanimate – in everything that happens on its path.
Immediately after the opening of the exhibition, an unforgettable meeting with talented and extraordinary Maria Gelman took place and the documentary film about her "Maria and Fukushima", shot by one of the most famous Japanese television companies "Kansai TV», was shown.
Maria twice visited the victims of the tragedy in 2011 and communicated with the locals for shooting in the film. She heard stories and they became the basis of the tape. Guests of the show were able to feel the atmosphere of rebirth that now prevails in Japan and to make sure that disasters that bring destruction and sadness with them are not able to overcome spiritual unity and strive for a better life.
The exhibition will be opened until May 19. Free of charge.