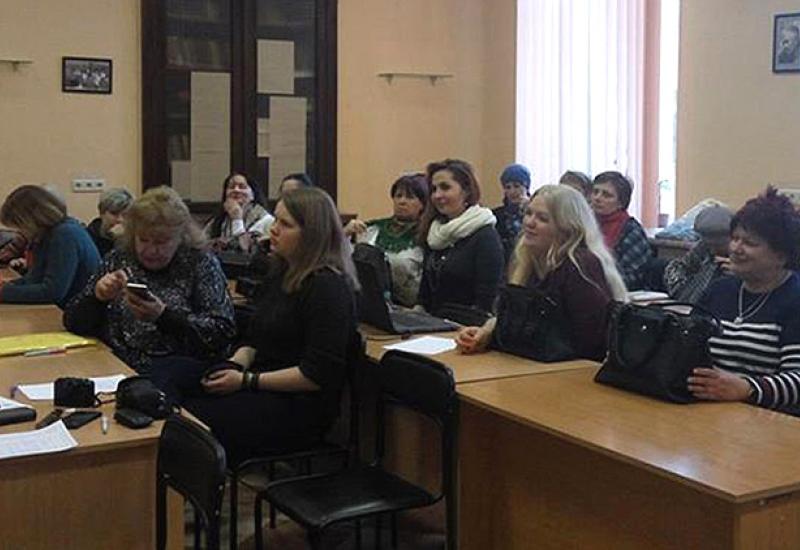 March 22, 2018 according to the order of the rector of the Igor Sikorsky Kyiv Polytechnic Institute № 1/119, a scientific-practical seminar of teachers of chemistry of institutions of general secondary education of the Holosiyivskyi district of Kyiv was held on the basis of the chemical-technological faculty. Educators are seriously concerned about the integration of natural subjects (among them physics, chemistry, biology, astronomy) into one, which will lead to a deterioration of knowledge and the disappearance of the general technical direction. In this regard, the teacher of chemistry S.G. Koval has prepared a paper entitled "The system-activity approach in chemistry lessons: The Natural School Reform: Perspectives and Challenges", in which he strongly and convincingly proved the inexpediency of association, showed the "prospects" of Ukrainian education, and urged colleagues to fight and defend their position. .
Logical continuation was the report of the senior teacher of the department of technology of inorganic substances, water purification and general chemical technology A.V. Lapinskii concerning problems of preparation of school graduates in the system of continuous education "School – Higher Educational Establishments". As it turned out, the link between the school curriculum and the university is almost absent, which leads to a low level of preparation of university entrants for studying at universities. When taking a freshman, the teacher does not have any guarantee that the school curriculum lays the foundation for special knowledge on an object that needs to be expanded, deepened, strengthened and, instead of building up new skills, starts from scratch.
The team of the Faculty of Chemical Technology and administration adopted a series of important decisions on providing support to teachers of natural sciences subjects and assistance in their development, but the most important was the awareness of the need for a significant adjustment of the concept of the New Ukrainian School in order to preserve the technical, medical and scientific future of our country.