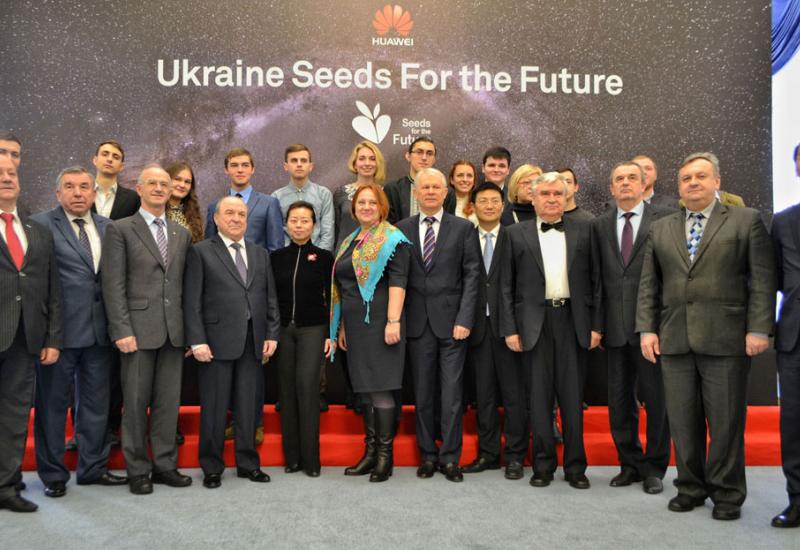 Our present is the beginning of the age of digital technology. And every day we are all closer to a truly digital future. The professions of technical directions become more and more popular, and competition in the IT field is constantly increasing. The winners in it are those companies that manage to attract ambitious and enlightened youth. The Chinese company Huawei is actively working in this direction.
So, on December 8, 2017, during the celebrations on the occasion of the completion of the next stage of the Huawei educational project "Seeds For The Future For Ukraine / Ukraine Seeds For The Future" in 2017 (this was started in 2016 by the program for training the latest telecommunication technologies of the best Ukrainian students), held at the Kiev National Universityof Taras Shevchenko, the possibilities of cooperation between education and business were discussed in the form of joint and grant projects. The event was attended by Vice-President of Huawei Marco Su'y, Deputy Minister of Education and Science of Ukraine Yuriy Rashkevich, Counselor-envoy of the Embassy of the People's Republic of China in Ukraine Chzhey Wei, rectors of the ten best universities in Ukraine and others.
Among the participants were representatives of Igor Sikorsky Kyiv Polytechnic Institute led by Vice-rector of the University - P.O.Kirichkom. Of course, our university participates in this program, and last year Huawei scholarships were awarded to 13 students studying in telecommunications specialties. Above that, two students of the KPI were among the top ten, who, in the framework of the Seeds for the Future program, visited the People's Republic of China. Hopefully, will be the same in the year that began.