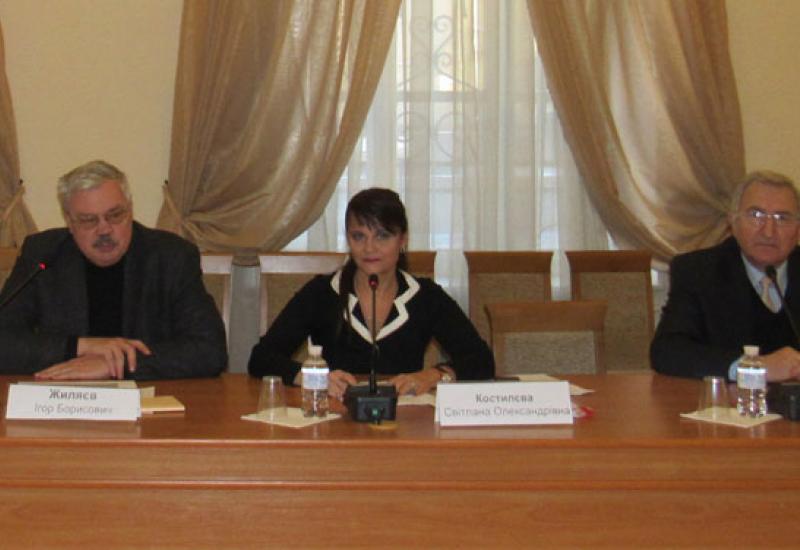 December 16 the IX Interuniversity scientific practical seminar on the topic Actual problems of historical disciplines teaching in higher education" was held in the convention hall of the Administrative Board. In addition to representatives of NTUU "KPI" with the name of Igor Sikorsky the seminar was attended by researchers from universities of Kyiv, Kharkiv, Cherkasy, Odessa and other cities of Ukraine.
Pro-rector on educational work of "KPI" with the name of Igor Sikorsky  P.O.Kyrychok welcomed all seminar participants. The consultant of Verkhovna Rada of Ukraine on Science and Education, Doctor of Economics Igor Zhilyayev with the report on the topic "Reform of Higher Education in Ukraine: new standards and new content of education" opened the cycle of reports. The reports pronounced during the seminar considered a wide range of topical issues in teaching disciplines of history and culture. Here are names of a few topics that were raised in the reports:
"The disciplines of history and culture of Ukraine in higher education standards in modern state-political and civilizational challenges";
"The combinational concept of national and universal  in the context of perspectives of reforming the content of higher education in Ukraine";
"The role of historical component in competence system of specialists in technical fields and new mechanisms of its realization."
There was a free discussion between seminar participants after their reports.