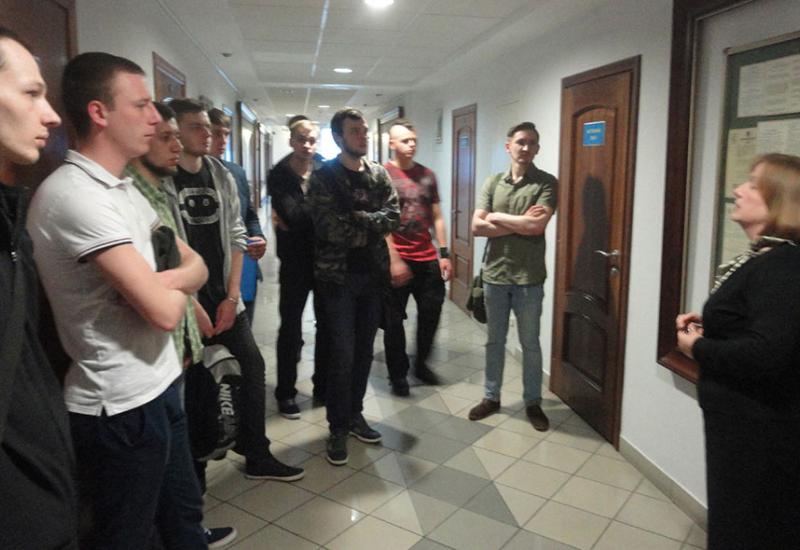 On April 26 - the day of the establishment of the World Intellectual Property Organization (WIPO) - the world celebrates the Day of Intellectual Property. On the occasion of this date students of the 5th year of the department of designing tools and machines of IME, the specialty "Intellectual Property", visited the State Enterprise "Ukrainian Intellectual Property Institute " (Ukrpatent), where they got acquainted with the exposition of the Museum of the Legal Protection of Intellectual Property.
Museum Director Antonina Ferchuk described the conceptual idea and work of the museum. It is also an overview of the history of intellectual property from stamps of artisans in Kievan Rus to the harmonization of national legislation in the field of intellectual property with the legislation ofthe European Union taking place today. Students learned with interest about patent activity at the time of the Directory of the UNR, when during the short-lived period of its existence has been issued 84 patents, held registration of previously issued documents and prepared the program of development of intellectual property of UNR. Total interest was evoked by advertisements and posters of XIX-XX centuries, as well as a separate stand dedicated to the prominent aircraft, former KPI student Ihor Sikorskyi. The students thoroughly acquainted with the development of intellectual property protection after independence of Ukraine - from the issuance of the first patent of Ukraine and the establishment of Ukrpatent to the issue of the hundredth patent in 2012 and obtaining status of International Searching Authority by Ukrpatent.
Ukrpatent staff and experts have provided detailed answers to many students' questions.
You can be sure that the visit to the national insitiution of examination and familiarization with the historical stages of development of the mechanisms of acquisition of rights to intellectual property promoted awareness of students of the importance of reliable guarantees of legal protection of intellectual property.