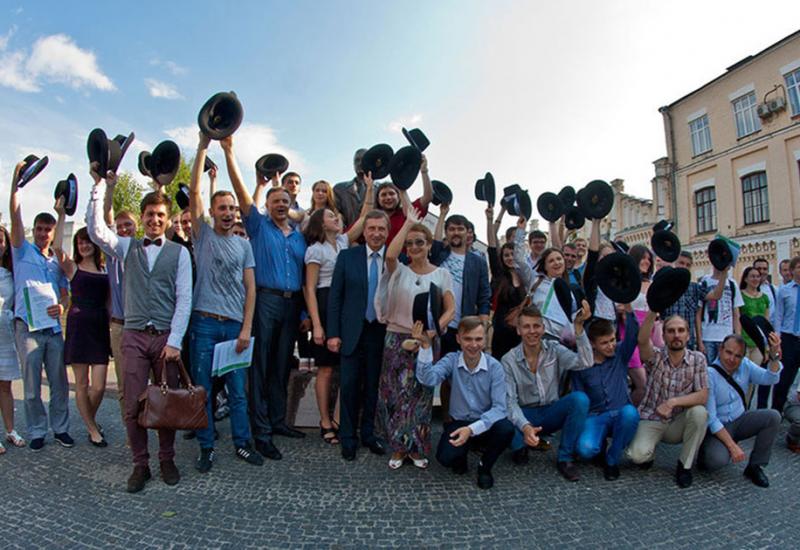 Participation in the Startup of School program consists in passing of one, two or three of its steps:
The 1st step "Introduction to innovative business" (2 months) provides:
Acquisition by participants of theoretical knowledge and practical skills in the field of creation of innovative technological startups;
Acquaintance to famous businessmen, experts, mentors and their experience of creation (participation, development, realization) successful a startup companies (training on the successful cases)
Motivation of creative behavior and formation of new business ideas or transforming (development) of already created.
Inventors, scientists, graduate students, students of 1-6 courses, businessmen, engineers can take part in the 1st degree of the program (it is supposed that the main contingent - students, graduate students, scientists of KPI or its graduates).
The 2nd step of "The practician of start of a startup" (2,5 months) provides to participants:
Implementation and check of a hypothesis of business idea on potential clients;
Development and formation of a financial business model;
Formation of vision of a prototype of a business product (service) (MVP)
Presentation and protection a startup projects before investors, business angels, representatives of venture funds.
All selected participants of the 2nd degree can count on a grant to 15000 hryvnias.
Part in the 2nd degree of the program is taken:
Part of the graduates of the 1st degree selected by trainers and the involved experts according to developed and accepted at School of criteria;
Foreign businessmen with mature business ideas and experience of business activity (are selected by trainers and experts).
The 3rd degree (free of charge) "Work with potential investors" allows the participant:
«Improve» a startup project under the interested investors;
To continue work on a business product prototype at a mentoring from outside the Startup of School and business incubator of "Sikorsky Challenge";
To sign the contract with business incubator on creation of the legal entity a startup company.
To participation in the 3rd degree of the program graduates of the 2nd degree - the authors / team of business projects which are selected by trainers and investors who have prospect of "start" a startup companies are invited.
Graduates of the 2nd and 3rd degrees of the program participate in the Festival of the innovative projects "Sikorsky Challenge" as finalists of competition.