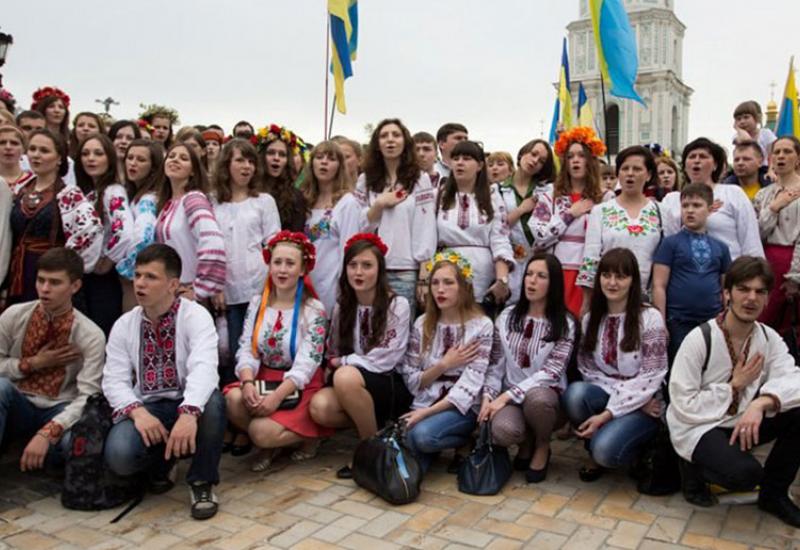 "Looking to Europe, we found Ukraine" - this expression, we nearly winged, residents of Ukraine, can be applied in many situations. The last time the phrase come to mind during the grand event, which took place in Kiev 13th time - by grand parade in embroidery.
For me - this is the fourth campaign with a large family of grand parade, but I still like a child, deeply struck by the atmosphere of exaltation that prevails during gait. It's hard to put into words the feeling of pride and unity that overwhelmed within a few hours when stepping into the same band of young patriots. Around the huge number of people in the eyes which see the reflection of their feelings and thoughts - display itself.
It is believed that the idea of ​​a parade in embroidered occurred in the student Andrew Babinsky KNU in 2008. Traditionally, the parade takes place twice a year - in spring and autumn, the date and venue of the parade publish online and facebook. This year's parade was held on May 17. In spite of the moves, you could hear the speeches of famous people: Sasha Lyrnic, Oles Dony, frontman of the band "Color Night" Michael Boyko.
Prior to that, the largest number of participants, I saw on the parade in 2010, they gathered more than seven hundred. But due to the recent events in our country many Ukrainian patriotic spirit flourished with new colors. This year grand parade in embroidered joined about 1,500 people! From the Golden Gate participants passed the main streets of the city to park where the concert took place. The tradition of the procession spread many cities of Ukraine and the world. This spring parade were held in Vienna, Toronto, New York, London, Cherkasy, Khmelnytsky, Shepetovke, Zolotonosha, Ivano-Frankivsk, Mykolayiv, Dnipropetrovsk, Berdichev, Talne, Zhytomyr, Poltava, Vinnitsa, Odessa and Donetsk, even troubled.
Many people coming to the parade for the first time, do not know what to expect, but then, describing their experiences in social networks, write that single moment did not feel strangers in this action; some, like me, say it found another dear heart family.
To survive incredible swirl of emotions, I invite you, dear KPI on 14th parade in embroidery, which will be held September 13, 2014 at 12 am and will start from the metro station "Golden Gate".