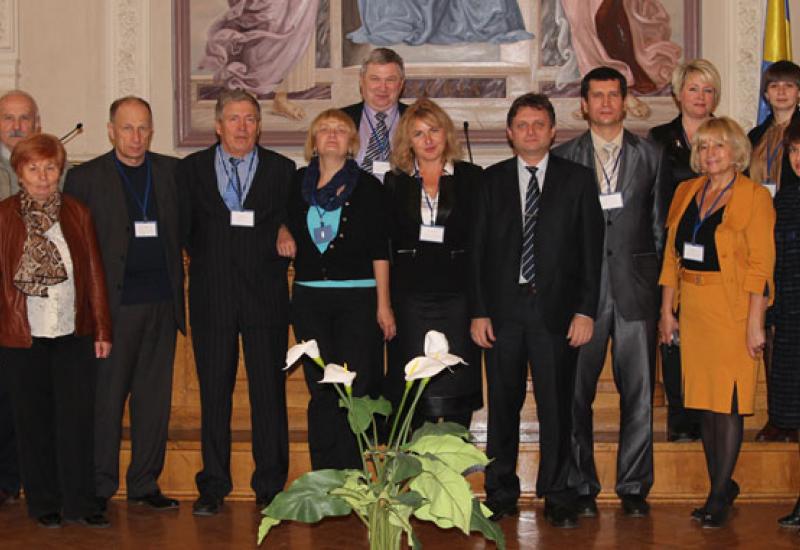 21-22 October, V Research Seminar with international participation "The economic security of the state and the scientific and technological aspects of the software" ("Nedinskie readings") was held at NTUU"KPI".
FHPE and FMM joint seminar on the bright memory of I.V. Nedin, Professor KPI - a specialist in Environmental Management and Computer Technology, was held already the fifth consecutive year. Igor V. Segeda was a man that organically combined high demands to the theoretical knowledge and practical value, the demand for knowledge. His original, technological view on business processes was easily recognizable.
Participants of the conference - his students, colleagues, friends, associates - considered the problem of economic security - from theory and research methodology to the practical aspects of implementation.
A welcoming speech was held by Prof. Dean FHPE E.M.Pismenny. He noted that in today's world questions to ensure the economic security of the state and creating the necessary conditions for achieving a high level of all its components are very important. The participants also were welcomed by the corr. National Academy of Sciences of Ukraine, Professor, Chairman of the Commission on the reform of the Ministry of Economy of Ukraine V.I.Muntiyan, Adviser Directorate of the National Institute for Strategic Studies under the President of Ukraine, Professor, Honored Economist of Ukraine A.I.Suhorukov, professor at the Institute of Energy of Riga Technical University A.Y. Mahnitko, program manager for the SSA, Associate Professor of NTUU "KPI" M.Z.Abdulin.
Scientific and production association "jet niche technology" promoted the conference. Proceedings of the seminar were published in the monograph "The economic security of the state: an interdisciplinary approach."