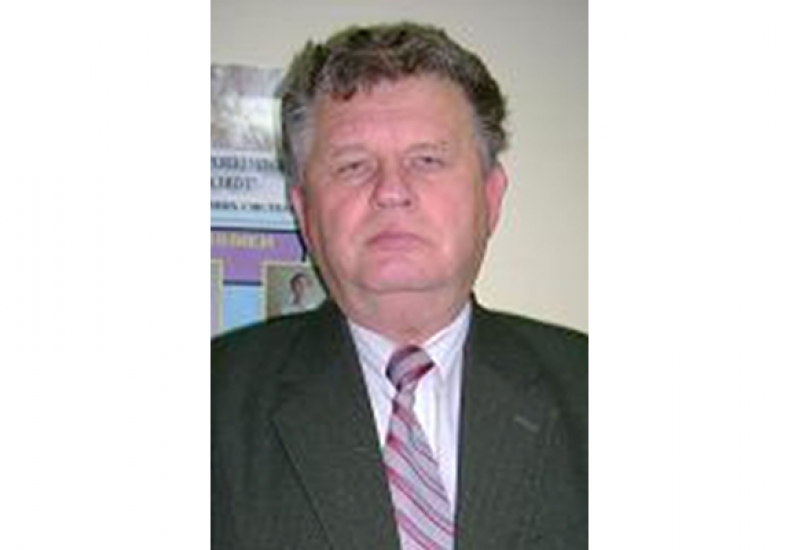 On 28th February Deputy Director of the Telecommunication Systems, Professor Eugen Arkadievich Yakornov was 70.
E.A.Yakornov - graduate Kyiv radio air defense college in 1972. In 1979 he defended his thesis, in 1997 received the academic title of professor. From 2000 he worked at the Department of Telecommunications Igor Sikorsky Kyiv polytechnic institute, he is a deputy director for educational work of ITC about 15 years.
E.A.Yakornov teaches courses: "Technical Electrodynamics and Propagation", "Adaptive systems in telecommunications", "Research on the topic of master's work-1. Basic research", "Organization of scientific study and developments in telecommunications." Now he explores space-time processing radio signals in a Fresnel zone for use in telecommunication systems and radars.  E.A.Yakornov – the author of over 200 scientific papers, 17 textbooks, has 70 inventions and patents. As a ITS lecturer he taught more than 1300 bachelors, 780 specialists, 430 Masters, was the leader diploma of 16 bachelors, 11 masters and 17 specialists.
Eugen Arkadievich is also known far outside the institution - when you ask students of other faculties what they know about the ITC, they answer the following: "We have heard, Yakornov teaches you..." It's not easy for students to passed with his main course "Technical Electrodynamics and Propagation". But those who had passed forever remember of coordinated load. And a copy of the textbook is passed from hand to hand, from year to year. He appreciates wit and intelligence, he always asks to coverage in articles about ITC student success in contests and competitions, periodically updates the Board of Honor and tries not to forget anyone.
"I'm invited to the tournament in volleyball, it's half an hour, I'll try to make it" - during of the one of the interviews for the student publication "ITS-ka" Yakornov answers a call. He actively practiced in the past. Today Yakornov supports young athletes and visits Dorm Olympics. And he doesn't miss any student celebration, no matter where: the club, the forest or the beach. Eugen Arkadievich tries to support all initiatives; student government is on a first-name basis with him.
The ITC staff congratulates Eugen Abramovich with anniversary. We wish You a good health and inspiration in all cases!