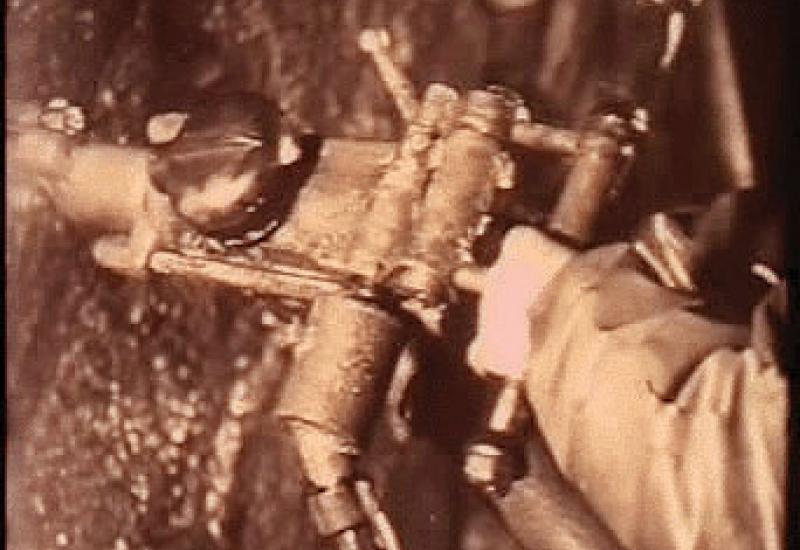 Boring machines
Drilling rigs are part of a large group of mining machines, used for mining operations. They work in conditions of mine fields, which consist mainly of hard rock. Therefore severance of ground from the solid makes with the help of  drilling and blasting operations. 
The various features of natural resources require the inventation of appropriate machines, which are different in their type of work. The film tells about the types of drilling: percussion-rotary, rotary, rotary-percussive, rotary-percussion. It is covered also the kinds of hammer drills and tools for rotary pneumatic drilling. It is also covered the drilling machines in open-cast mining.
The new mine rescue apparatus
The paramilitary rescue crews deal with the prevention and emergency of accidents, the rescues of miners. The film is about the solving of            mine rescue operations using the rescue equipment. You will find out about the use of special types of underground communications, the channel arrangements, and the seismographic mine rescue apparatus and semi-autonomous coaling-and-breathing suit.
The open-cut transport
The transportation of rock masses is an important technological process in open-pit mining. This film is about the different types of open-cut transport and its usage, about classification of transport in this industry and the principles of distribution and control of this transport.
The technological complex of surface mines
The film is about the structure of surface mines. You will learn about the ways and technologies of pounding, the processing and transportation of the waste material. It is demonstrated the technical equipment of mines, the principle of management and work of the applied equipment.