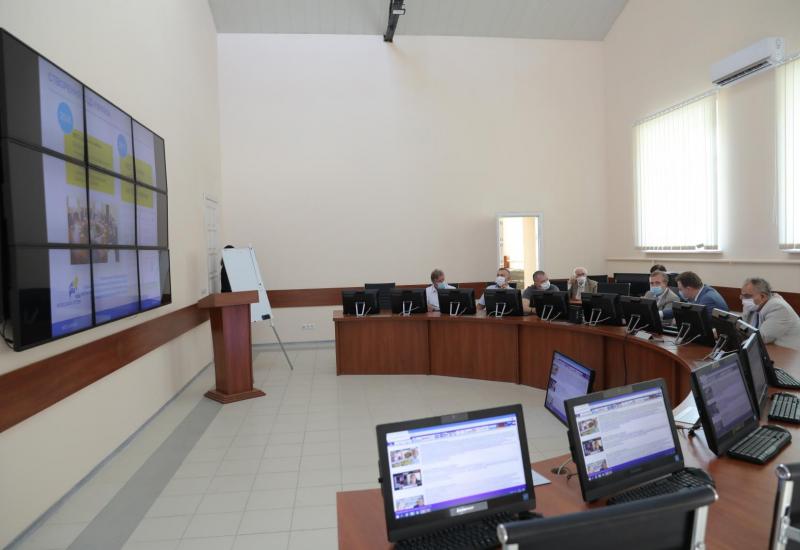 Oleg Golovash, Head of the Main Department of the Security Service of Ukraine in Kyiv and Kyiv Region, visited Kyiv Polytechnic. The head of the Kyiv SSU became interested in the Igor Sikorsky Kyiv Polytechnic Institute Situation Centre, which was shown to him, and expressed his intention to cooperate with the centre for decision-making at the highest state level.
"Today I saw a really high-quality product that is of great interest to the security sector and all law enforcement agencies, special agencies, public authorities. These technologies are the future of all authorities, "Oleg Golovash said.
The head of the Kyiv Security Service is sure: a tool such as the Situation Centre, which helps to make short- and long-term analyses, will facilitate balanced consolidated decisions and significantly improve the quality of work of the security sector.
He also noted that close cooperation with analysts and scientists is a prerequisite for improving the sector. The data obtained by Igor Sikorsky Kyiv Polytechnic Institute scientists are superimposed on operational information and help to identify crisis phenomena for the region so that security officers can successfully overcome them. "Igor Sikorsky Kyiv Polytechnic Institute is currently the basic platform for the development of new technologies in the IT field," added Oleg Golovash.