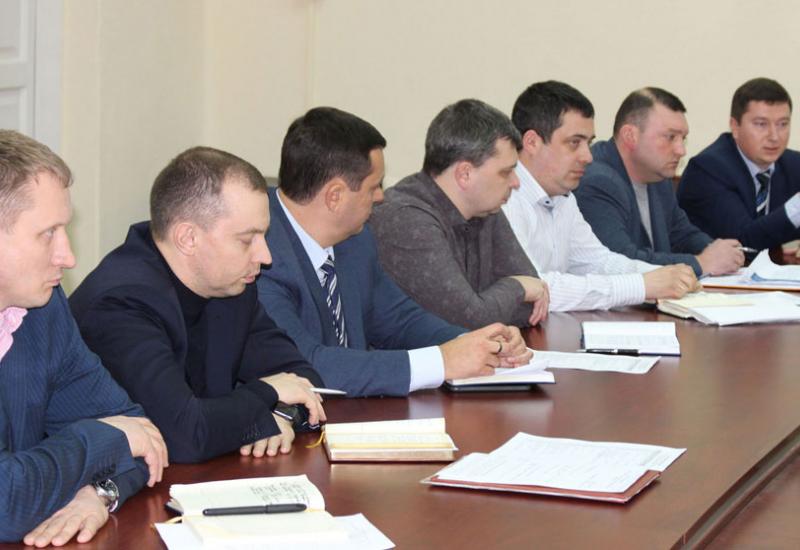 On March 21, 2019 the working meeting of the Solomyansky police administration with representatives of the Public Council under the Solomyansky Regional State Administration was held in the 1st corpus of Igor Sikorsky Kyiv Polytechnic Institute.
During the meeting issues of cooperation police with the society were discussed, because effective protection of public order is impossible without the participation of citizens interested in security, as well as the operational exchange of information on criminal and administrative offenses.
The head of the department, Pavlo Vasilenko, reported on the results of the division's work for 2018 and identified the main lines of action of police counteraction fot illegal activities for the current year.
Particular attention was paid to work with younger generations on the territory of operational service of the police department № 1 of the campus of Igor Sikorsky Kyiv Polytechnic Institute and NAU, as emphasized by the head Pavlo Yuriyovych Chekhanyuk.
"With the help of the student community, police officers repeatedly identified and documented the facts of drug sales on the territory of educational institutions and campuses," said Pavlo Vasilenko.
Head of the Igor Sikorsky Kyiv Polytechnic Institute Security Department Vadim Kondratyuk emphasized,that it had already become a good tradition to hold such meetings, as during the period of implementation of reforms in Ukraine, in particular in law enforcement, the district community should be informed about the place and role of the police in the mechanism of ensuring the rights and freedoms of a citizen.
At Igor Sikorsky Kyiv Polytechnic Institute was installed the integrated security system, with the help of turnstiles and CCTV cameras, will provide a reliable pass-through mode in educational buildings, which will make it impossible for persons who have the purpose of unlawful and illegal actions in relation to higher education graduates and university staff. This will allow to react promptly to all violations of public order and to carry out high-quality prevention and prevention of crimes on the territory of Igor Sikorsky Kyiv Polytechnic Institute.
The administration of Solomensky management of police promotes and highly appreciates establishments of such system.
The decision to hold regularly joint meetings is made for for efficiency of interaction of police with the region community