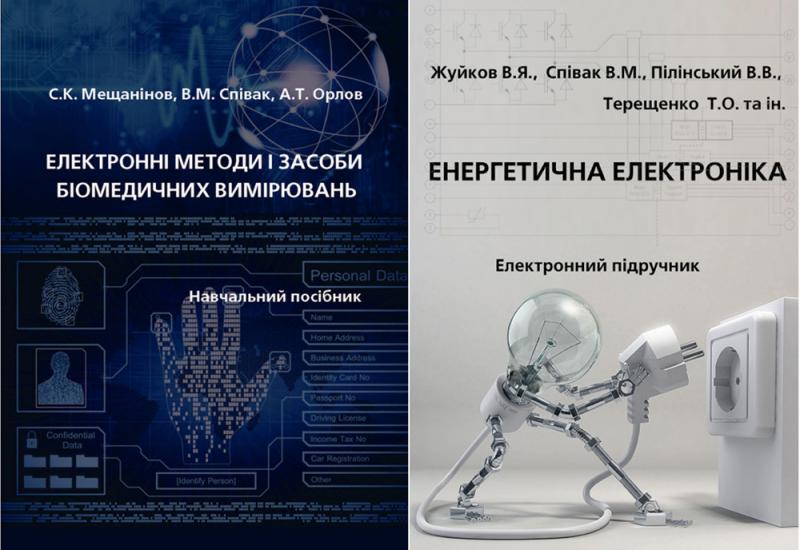 On October, 23-25 in 2018 in Kyiv Children and Youth Palace X International exhibition " Innovations in modern education" was held by means of Ministry of Education and Science, NAPN of Ukraine and NAN of Ukraine. Representatives from Ukraine, Canada, Poland, USA, Slovakia, Austria, Germany and other countries took part in the exhibition. Igor Sikorsky Kyiv Politechnic Institute has also actively participated in the exhibition. Person responsible for our university stand was N.M.Pozharska, and V.M.Spivak took part actively in exhibit preparation.
On Igor Sikorsky Kyiv Politechnic Institute's stand were presented textbooks and handbooks by electronic faculty employees G.G. Vlasyuk, V.M.Spivsk, A.T.Orlova, V.Y.Zhuykova, Y.S.Yamnenko, O.V.Borysova, K.O.Ivanko and other, issued in 2016-2018. With special interest were treated exhibits on priority fields electronic development, particularly "Microprocessor technique: textbook" , "Сircuit engineering.Digital electronic devices: textbook", " Electronic methods and tools of biomedical measuring" , "Advances in Digital Processing of Low-Amplitude Components of Electrocardiosignals: Teaching book", " Introduction to electronic and computer engineering specialization" and so on.
Rating competition jury rewarded Igor Sikorsky Kyiv Politechnic Institute with a diploma for active participation and presentation about innovative education technologies.