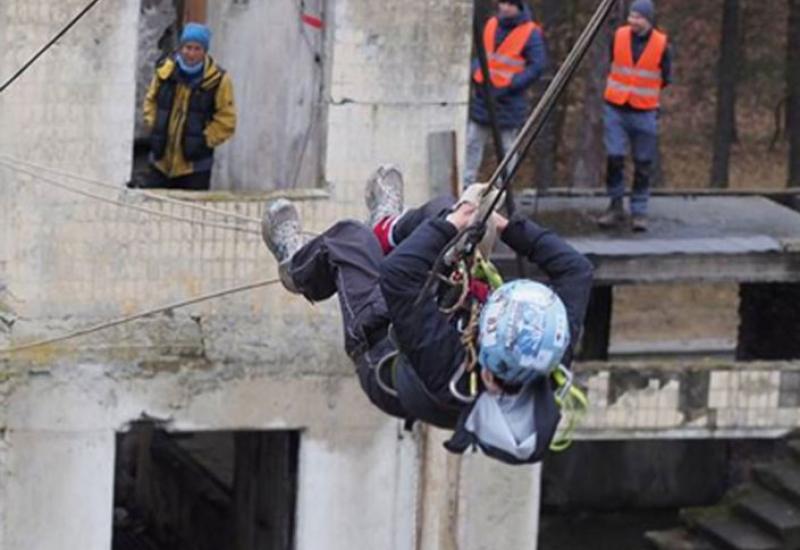 Last weekend of the last month of autumn. For someone it's a regular holiday, but all tourists of Kyiv know: it's a "red day of the calendar." For the eighth consecutive year, the tourist club "Globus"of Igor Sikorsky KPI  organizes and conducts competitions "Kyiv November". This is an extreme race, which is search and rescue work of 36 hours (class "Techno") and 12 hours (class "Sprint"). Yes, it's just 36 hours for the participants almost without sleep, in complete equipment, with helmets, insurance systems, ropes, backpacks for 12-15 kg who overcome obstacles, guess the riddles, save conditionally injured, provide first medical care and overcome for a distance of about 50-70 km. Become real heroes!
In 2017, the race, which was held November 24-26, became the largest. The competitions were attended by 88 teams - 242 athletes.
 The winning team was IRBIS (Kharkiv), the team of the tourclub"Globus" , "Weakness and Courage" won the 2nd place in a tough fight.
In the "Sprint" class, the KPishnik team showed a very good and decent result. For example, the team under the guidance S.M.Sogi, the teacher of the physical training of the section "Tourism"  took the 5 th place of 74 teams.
And ten instructors from the summer camp "Globus" took part in the competitions. Their skills surpassed the expectations of their coaches. Immediately we can say that holidaymakers of the campus "Globus" next summer can be sure: they will fall into the safe hands.
The Competitions have come to fame. Come to us at the Globus tourclub!