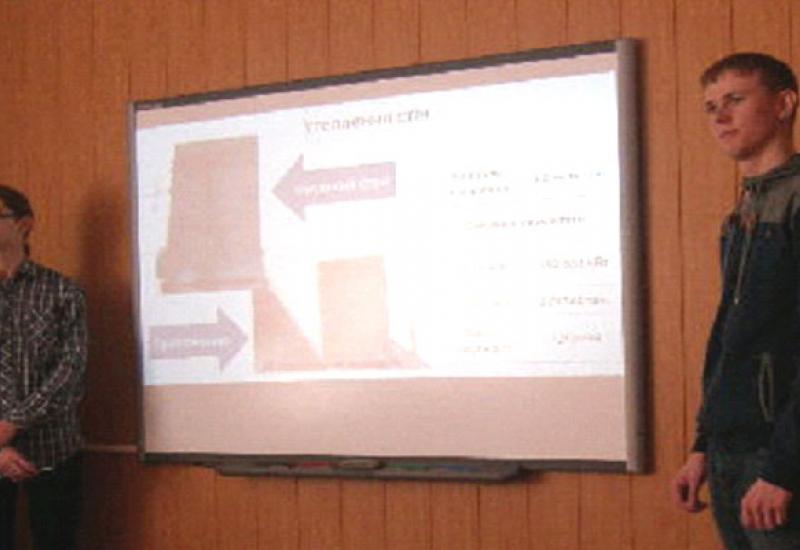 For developed Europe, public hearings, in which important investment, social and environmental issues are discussed, are typical. The time is right for our country to present the investment projects on the energy saving measures in typical municipal objects, such as schools, kindergartens, residential houses, in the presence of community members, that is, people for the benefit of which these activities are directed and at the expense of which these energy-saving programs are partially implemented. So, the students of the Institute of Energy Saving and Energy Management of the Igor Sikorsky Kyiv Polytechnic Institute presented their course papers for the first time to the public, which presents the results of the energy audit of the above mentioned institutions of Solomianskyi district of Kyiv.
The work was carried out on the basis of the agreement on cooperation between the Solomianskyi rayon state administration and the IEE and on behalf of the rector M. Z. Zghurovskyi. The executors of the work were 4-year students of the IEE, studying in the direction of the "Energy Management and Engineering".
As a result of cooperation with the Solomenska RSA, students of the IEE acquire real experience in carrying out the energy survey and reporting its results to the final consumer.
Public hearings were held on April 4 and 6, 2017. The performances of the future energy managers in the rayon state administration on April 4 were held in a filled-up assembly hall. It did not fit everyone, people stood along the walls and in the passages between the rows. The hearing began with speeches by the representatives of the RSA and Igor Sikorsky Kyiv Polytechnic Institute. The presented results of energy audit proved the economic feasibility and effectiveness of the proposed energy saving measures at the objects of the social sphere of the district. With the summary of the results of students' work and proposals for further cooperation were presented by the director of the IEE, prof. S. P. Denysiuk.
The second stage of the public hearings took place on April 6 at the school number 229. After each student's speech, there was a lively discussion and a constructive talk about the problems of implementing energy-saving measures and saving money for energy resources with the participation of directors of schools, lyceums, representatives of rayon state administration and district education departments. Implementation of the proposed energy audit measures is very important for pupils of kindergartens and children who are studying in schools of the district.