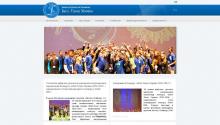 Competition Intel-Techno Ukraine is organized by the National Technical University of Ukraine "Kiev Polytechnic Institute" since 2009. Institute of Physics and Technology NTUU"KPI" is a basic unit for the organization of the competition.
The competition may be attended by students of grades 9-11 secondary school and educational institutions first and second level accreditation (appropriate courses in secondary school grades 9-11), provided that they are under 18 years old at the time of the Intel ISEF (International stage). Both individual and team projects may be submitted to the contest.
Each project must have a scientific adviser - a specialist in the matters of the project (school teacher, high school teacher, researcher, and others). The project should cover the results of research or practical developments. Reviews of work are not allowed to participate.
Students must present at the contest the projects done by themselves. Using parts of the graduation projects, master's theses of scientific advisers or others is prohibited.