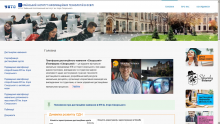 Director: Inna Maliukova
Address: 37 Peremohy av., NTUU "KPI", campus building 1, of. 258, Kyiv, Ukraine, 03056
Tel.: (044) 204-81-07, Tel./Fax: (044) 204-81-08
E-mail: info[at]ipo.kpi.ua
Foundation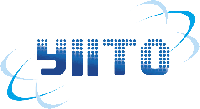 Ukrainian Institute for Information Technologies in KPI Education (UIITE) was founded in November 2004   by the Ministry of Education and Science of Ukraine for the effective implementation of information and communication technologies (ICT) in education taking into account best practices, and is based in KPI Ukrainian Center for Distance Education (UCDE).
Mission
To improve the quality of education, to expand access of different age groups and communities to educational resources, and develop facilities for sustainable study for a lifetime by means of effective integration of ICT, including distance education (DE).
Policy
Participation in development of strategic programs and regulations concerning ICT in education.
Development of distance courses (DC) and software for distance education.
Providing educational services using ICT and DE.
Training specialists in DE field.
Certification and assessment in education (on behalf of the Ministry of Education).
Conducting market research on ICT and DE.
Developing projects of ICT implementation in education:

Secondary education
Higher education
Postgraduate education
Self-education
Services
Providing access to existing distance courses (DC) on the basis of DC UIITE (about 220 courses).
Technical support of complete course of distance education programs for training and retraining of specialists.
Development of educational software.
Development of distance courses in accordance with international standards.
Development and assessment of projects of distance education implementation.
Holding public and corporate workshops on distance education issues.
We offer co-operation to:
educational institutions, training centers, departments of personnel training, training agencies, foundations, community and other organizations for:
training specialists in distance education;
development, application and promotion of DC;
distance education arrangements.